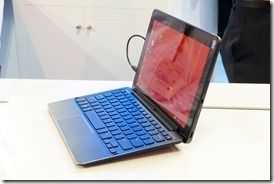 Update: Live Q&A is over but the stream and edited HQ version is available below.
At 2100 Berlin time (about 50 minutes from this posting) you'll be able to see the Dell Venue 11 Pro (Baytrail) unboxing, comparison with the Lenovo Miix 2 10. Q&A will be open for those joining with a Google account on the event page.
Full live stream (90+ minutes) and edited HQ version below.