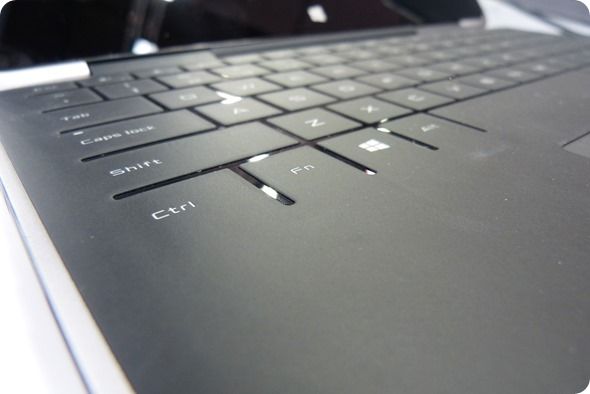 Ben gave us a hands-on with the Dell XPS11 last week so I wanted to follow up with my own video hands-on from MWC. I took the opportunity to get up-close with the keyboard and test it. POV keyboard video coming up…
Like Ben, I worry about the keyboard. It has advantages in its slim design, light weight, dust and water resistance and, possibly, in longevity, but you will not want to use this keyboard to write reports. Data-entry, emails, social networking, URLS, banking and other activities could work out fine making this a great sofa-side laptop but at this price, is it worth it? You can do all those things on an 8-inch Windows 8 tablet for $199. (Current offer at BestBuy.)
Dell don't have much to say about the keyboard quality in their marketing…
Innovative keyboard: A solid-surface touch keyboard protects the keys in your bag or in your lap – even in tablet mode when they are not in use. And when it's time to type, the backlit keyboard makes it easy to see in low light situations.
It seems that 'protection' is the main feature here.
That said, I encourage you to look at the video where I talk in more detail about the experience.