After spending so much time with the first line of 8-inch tablets it was good to spend a bit more time with a retail version of the Lenovo Thinkpad 8, a tablet that offers a number of additional features but costs a little more. A quick disk, CPU and OpenGL test gave us confirmation that this product has more than just a higher resolution screen.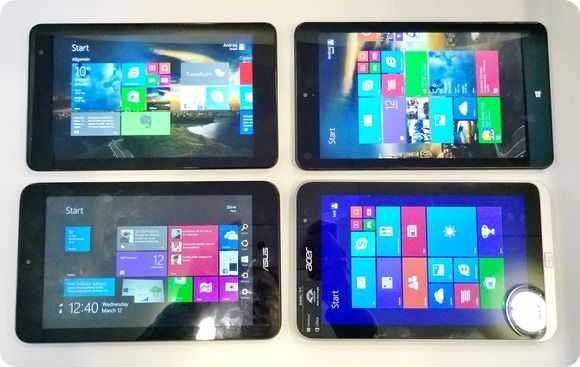 The Z3770 CPU, 8MP camera, USB3.0 port, large battery and 1920×1200 resolution are easy to see on the specification list but what's not easy to see is the quality of the screen and the speed of the disk which, at 160MB/s is the best read speed we've seen on a Baytrail-T tablet.
In the video below you'll see the following test results:
Cinebench 11.5 CPU: 1.32

Cinebench 11.5 OpenGL: 6.17

Crystaldiskmark Seq Read: 165.6 MB/s

Crystaldiskmark Seq Write: 69.84 MB/s

Crystaldiskmark 4K Read: 12.24

Crystaldiskmark 4K Write: 20.31
The CPU scores there are a little higher than the Z3740-based tablets but not by that much. The OpenGL scores are on-par with the other tablets. In this quick test it appears that despite the better processor there's not much advantage over Z3740-based tablets. The disk performance is solid though.
In comparison with other devices it's difficult to really call out a winner because  the Thinkpad 8 has a few features that make it unique. The USB3.0 port, for example, enables a better USB docking experience. The 128GB SSD option is unique an the 1920×1200 screen also on the list of unique features.
If you don't need these features then the compact dimensions of the Dell Venue 8 Pro make it the consumer-focused winner but if you want to have the best all-round set of possibilities, the Thinkpad 8 is worth the extra money, unless you believe that there might be a 4GB/64-Bit version on the horizon.
Thanks to TabletBlog.de for the loaner at CeBIT. (Their unboxing here in German.)