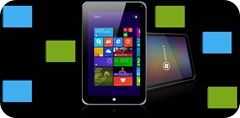 At an event in China today Ramos introduced three Windows 8.1 tablets. Two of these we've seen before but one is new. There's also some information about the dual OS ability of the i10 Pro.
We're expecting variants of these device specifications to appear over time but for today Ramos have pitched three devices are three different segments. The 8-inch i8 Pro runs the Z7340D CPU and comes with the basic Windows 8.1 tablet specifications. There's a GPS on board but we're expecting this to be a low-cost Windows 8 tablet. No availability or price has been given but when we spoke to Ramos last week they were indicating that it would come 'next' after the i10 Pro.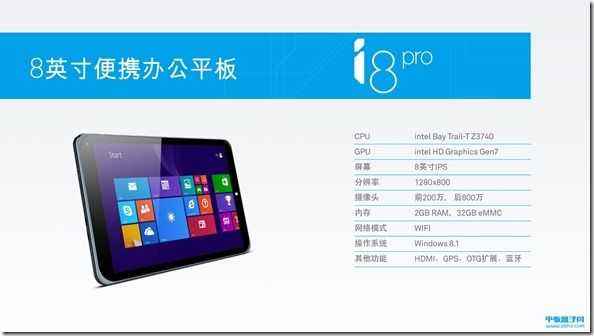 The Ramo i10 Pro is shown with 3G specifications and is the model with the Dual OS feature. Android 4.2.2 is on board with Windows 8.1. The FullHD screen sits above the same basic Windows tablet specifications of Z3740D, 2GB RAM and 32GB SSD. Some talk of 64-bit Windows in some sources leads us to believe that the CPU might get upgraded to the Baytrail-CR variants when they're fully available. The i10 Pro will be available in 5 colours.
The 3G function is enabled with the Ultrastick 3G SD card from Huawei which we understand is bundled with the i10 Pro. Clearly that might not be the case in other regions.
Indications are that this is a dual-boot solution as we saw demonstrated at CeBIT although final confirmation has been given. A dual-boot solution might not cut across the Google Play non-fragmentation agreement but we wait to see just how much more than basic Android this build is.
The i10 Pro will be available in China from the 25th of March for 2699 Yuan which is $433. Our hands-on video is below.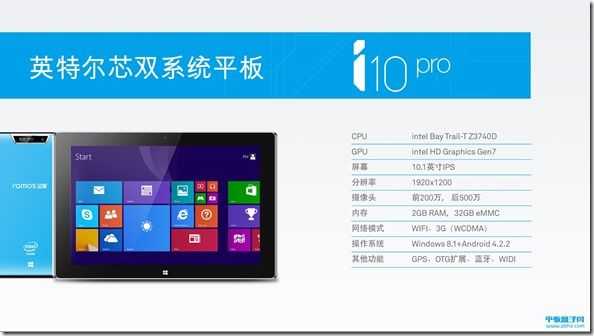 The new model we haven't seen before is the i10 Note which offers Windows 8.1 on a 1280×800 screen but with a pen. It's not clear if this is a capacitive-only pen. Indications are that the product is still in development.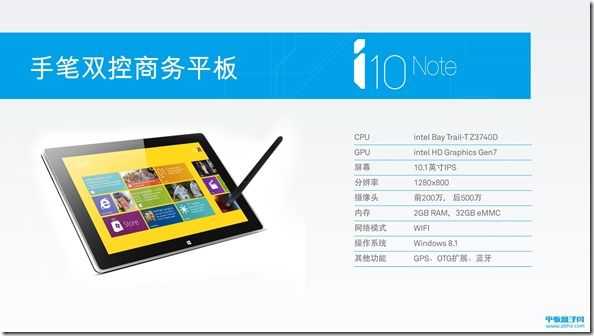 We'll update you as soon as we have new information. We've already contacted Ramos for a review device.
A live blog in Chinese from the launch event is available here.
Additional info via pbhz.com
Thx Mike Cane.