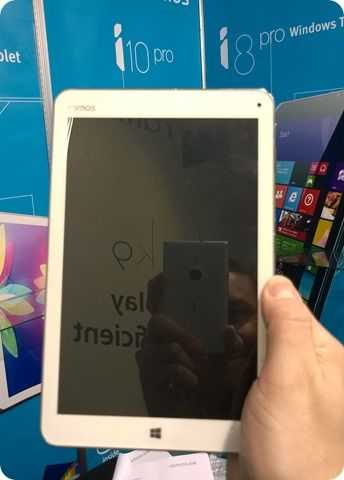 In a walk-through of the building sites that will tomorrow be part of the opening day of CeBIT 2014 we spotted Ramos and some i8 Pro signage. 15 minute later the helpful employees had unpacked their transport cases and revealed the i8 Pro. It wasn't a working sample but we got a good look, picked up the specifications and put together a video for you.
It's difficult to see where anyone can be unique in the8-inch Windows tablet segment and the i8 Pro wasn't any different to, say, the Lenovo Miix 2 8. The only was Ramos might compete is through lower pricing and that seems to be where they are heading with the i8 Pro.
The design isn't bad and the specifications look OK. There's even one specification that could give it an edge. The Baytrail-T Z3770D option would be a faster processor than the Z3740 we see in all the other 'basic' 8-inch tablets. A GPS and 3G option is listed.
A production date has not been set yet as Ramos are currently finalizing their i10 Pro (10-inch tablet) that is due mid-April. We'll stay in touch with Ramos and bring you updates when we have them.