We've been discussing Android smartbooks for years on UMPCPortal. It started four years ago when we got the Compaq Airlife 100 and has been an interesting possibility ever-since. The latest Android book is from HP and offers a Full-HD 14-inch screen – something you'd consider as part of a fully productive laptop. This is the HP Slatebook 14, a product which leaked at HP.com this week and has subsequently been removed.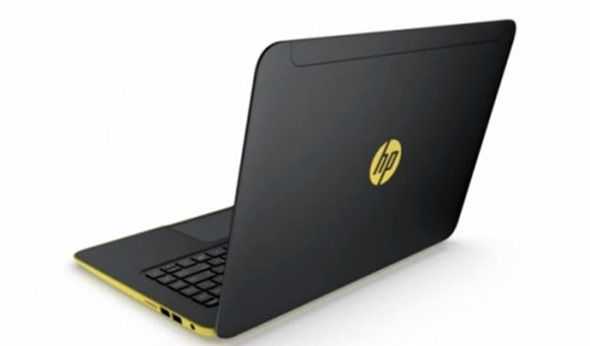 HP already have the Slatebook 10 X2 which I had some hands-on with last year. It's actually a very interesting product considering price and capability. With Tegra 4 you've got a fast Chrome browser and lots of lovely battery life. Traditional productivity apps are slowly getting better but new productivity apps are there too. Some of these you just can't get under Windows 8 yet. The same features apply to the Slatebook 14 which could offer better keyboard functionality than the Slatebook 10 X2. Price could be attractive too but we don't know much about that yet.
Looking at some of the known features I'd hazard a guess at the HP Slatebook 14 being a premium product. There's three USB ports for a start. The device doesn't look particularly thin (leaving the possibility of it having a nice big battery inside,) Beats audio and the 3G option means it won't be the cheapest laptop on the market. There's no word on RAM and storage though so we won't know until we get full specifications.
The main question we have to ask is…who want's a device like this? If you consider this as a portable games machine that can also be used for social networking you might be in the right area in my opinion. That Full-HD screen will be great for video streaming services and if it supports Miracast, which it probably will, it could make one of the best living room PCs out there. Combined with Chromecast and a new processing plafrom you've got something special.
The HP Slatebook 14 is going to be a product that many will watch for sales, pricing and reviews. Recent processors on a Full HD screen aren't that cheap (the Transformer Pad with keyboard dock is well over $400) and Lenovo's Ideapad A10 runs at about $200 so we'd expect a $350 entry point which puts it up against Windows PCs running Baytrail-M. It will also go up against Chromebooks too and given that it's a more thrilling OS, maybe it could knock a few Chromebooks off their perch as it climbs sales charts.
Source: NotebookItalia. where you'll find some more images.