We've got some great Windows 8 tablets out there with relatively fast SSDs that are costing less than Chromebooks. If you look at the Acer Switch 10 and ASUS Transformer Book T100 you've even got a 2-in-1 with touch and SSD at well under $400 but what about a basic Windows laptop, with an SSD? Nope, you won't find one. Chromebooks dominate with this specification, offer great performance per dollar and they're selling well. Windows laptops need to do the same.
View all the 8-inch Windows 8 Tablets                   View all the 10-inch Windows 8 Tablets
I can show you Windows 8 laptops that cost $250 but they've all got cheap hard drives inside that cripple the experience. Take this example. I'm testing a Lenovo Ideapad Flex 10 which is a bargain of a touchscreen Windows 8.1 laptop running on Baytrail-M. The 270-degree screen flips round into an entertainment mode, the keyboard is OK, there's USB3.0 on board and it weighs just 1.2KG but the disk is so incredibly slow that the system is frustrating to use. The first two days of use where just a nightmare of updates, indexing and virus-scanning. Windows 8 needs fast disk access-times and quick 4K R/W figures and as we know, all PC laptops benefit from quieter, cooler, more efficient and more rugged scenarios when they have an SSD inside. Look at these two Crystaldiskmark reports.
The one on the left shows the speed from the built-in 5400 RPM hard drive on the Lenovo Ideapad Flex 10. Look at the 4K read and write figures. They're terrible and even without using the system it's easy to see that it's a bottleneck. Look at the results on the right. It's a USB3.0 SSD drive (MydigitalSSD OTG) attached to the Flex 10. The USB drive wins by a mile. 30X faster on 4K performance! If I had Windows 8 To Go here, I'd be installing it.
Windows 8 doesn't need 500GB of hard drive. With cloud storage, streaming and home NAS systems becoming more popular the 32GB or 64GB systems are fine. My daughter has used Office on a Lenovo Miix 2 10 with a cheap eMMC SSD and it's working smoothly. OneDrive is so well-integrated that when you're at home you hardly notice that it's not a local drive.
THERES NO NEED FOR SPINNING HARD DRIVES ON LOW-COST WINDOWS LAPTOPS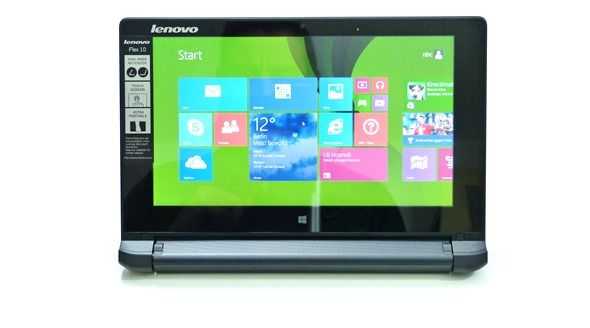 Manufacturers need to be re-consider their low-cost Windows designs because Chromebooks are becoming very popular, especially in the USA. Look at the popularity of the cheapest SSD-based Windows 8 tablets too. The ASUS Transformer Book T100 has been in the top-5 best selling laptops at Amazon.com for 5 months now. It's #1 today. Why not make a simple laptop version of this? Oh, they did. It's the ASUS K200MA-DS01T and it's got an 11.6-inch touchscreen and costs $299…but it's got a 500GB hard drive in it. Is there such a huge difference in price between a 500GB hard drive and a 64GB SSD? Hey, drop the touchscreen if you must but don't cripple the experience and secure so-so reviews by dropping a slow, noisy and sensitive spinning disk inside your low-cost product.
Chromebooks have their shortcomings but one thing they are doing right is getting a good balance between price, processing power, battery life and SSD speeds. I call for a ban on installing the OS to out-dated spinning hard drives on all low-cost Windows laptops. The Lenovo Flex 10 is a classic example of a good system crippled by a hard drive and if I can find the a sponsor I plan to show you just what a difference an SSD upgrade can make on this device.