I'm reviewing an 830 gram / 1.83 pound 11.6-inch Core i5 Windows tablet for Notebookcheck.net this week and after 24 hours I've got a good feeling for where this HP Pro X2 410 G1 is going. There are some really impressive specs and performance figures here but they're sitting alongside some fundamental issues. One of those issues always will be an issue and it's something that also affects the Surface Pro 3 that was launched this week.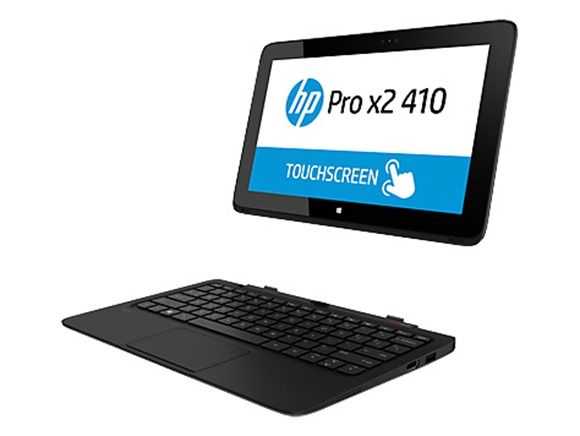 Weight. The Pro X2 proves to me once again that large format tablets need to be exceptionally light to be truly useful.  Yes, there are some of you out there that have a need for a powerful tablet and I accept that you're happy with a trade-off, but there's not many of you – especially when this has a 1366×768 screen, doesn't lean back far enough in the dock to allow 'lapping' (because the tablet weighs too much and it would tip over) has no tablet stand and doesn't have a digitizer layer. Total weight: 1.6KG.
The really sad thing about this design is that internally it's looking very good indeed. I've just tested the SSD and seen some amazingly good speeds. The speakers are great, the backlight is strong, build quality is good, keyboard is great, there's a total of 50Wh of battery and that Core i5 (4202Y) is running fanless. This is great electronic engineering. I've never had so much fanless PC power in my hand.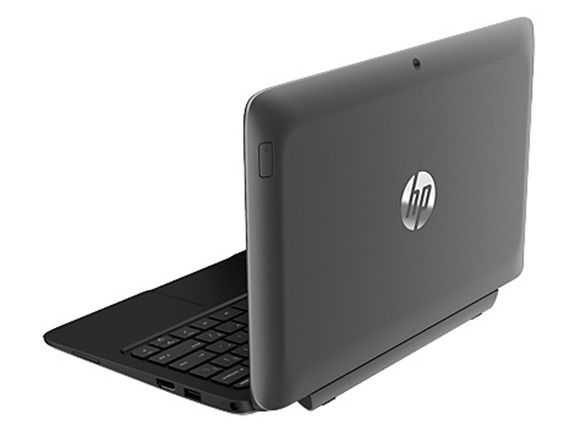 HP are pitching this into the business market but I'm struggling to see any major demand for it at the price they're asking. Over $900 / 900 Euro for a Core i5 with 4GB and 128GB SSD. You can get more power, in less weight, with a recent Ultrabook. Go for a 256GB SSD option on the HP Pro X2 and the Surface Pro 3 looks like a much better option, especially as you get the digitizer and 8GB RAM.
I believe in 2-in-1s. I believe that one day the technology will allow us to build some amazingly light large format mobile screens that have the power of todays mainstream PCs. It might take a next-generation wireless display technology (WiGig is one to watch) or it might take a 'screen as SoC' technology to get things slimmed down but the modular approach seems like the sensible option. Right now the 11.6-inch screens are too big for workable 2-in-1s which means that 10-inches is the way to go right now.  Truly table-top productive 2-in-1's may take a few more years.
I'll be continuing my HP Pro X2 410 G1 testing over the next week and you'll probably see an overview on the YouTube channel in a day or two. Maybe the performance will win me over. Maybe I'll find a hot-desk scenario that wins me over. Maybe that battery life (I'm expecting 8hrs of productivity) is the key. Maybe there's enough in the laptop part (the keyboard sure feels good!) that the tablet part is just a bonus. Maybe the fanless aspect is good enough to make it unique for schools or some vertical that I can't think of now! We'll see over the next week but if you have any scenarios you think might work for this, let us know in the comments.
Thx Notebookcheck for allowing me some personal time with the HP Pro X2 410 G1. You can check out their reviews here.