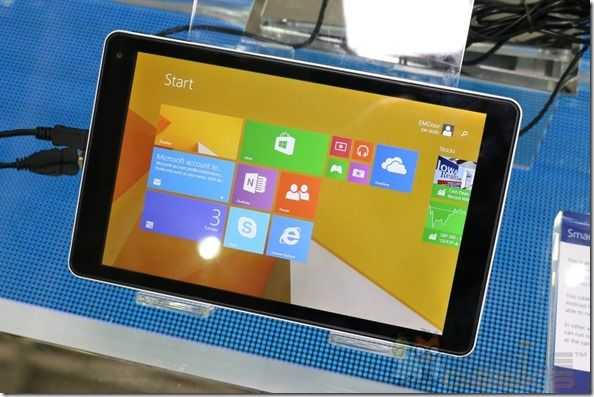 Our good friends at Mobilegeeks have just had hands-on with the Emdoor EM-i8080 'Windows 8 with Bing' tablet. 1GB of RAM, 16GB SSD and a Z3735G processor.
The Z3735G is a 4-core CPU running at 1.33Ghz to 1.8Ghz which isn't bad. There's little in terms of disk space though – 2GB available to the user on the system shown in the video below although we're sure the device will ship with a few more than that.
Emdoor i8080 specifications.
IPS touchscreen (1280×800)
MicroSD slot
Micro USB
Power port
Mini HDMI port
Wait! That's a unique combination of separate USB, HDMI and charging capability there.
Stereo speakers
Camera
355 grams
18.5Wh battery
Mobilegeeks say that this is a $100 tablet but I can't confirm a source for that yet. Bear in mind that prices given at Computex are generally finger-in-the-air trade prices. In a recent post at WPCentral the price band for the i8080 was shown as $120-$140
Have a look at the video below. What do you think?
Source: Mobilegeeks