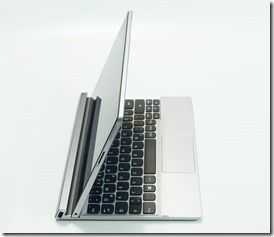 After trying a reboot on my Lenovo Miix 2 10 today I found myself with a dead device. There was no charging indicator, nothing was happening on pressing the power button and it was the same with a 3 and 10 second power-button press.
Thanks to @marauderz I found the answer though.
@chippy hold power down for 20 secs release n press again?if you've left it lying around for too late batt could just be too dead.

— Marauderz (@marauderz) July 1, 2014
That's it! Hold down the power button for 20 seconds, release and then press again. On second press the little white charging light lit up but nothing happened. After pressing the button again it went into boot and everything is now OK.
I've had a number of boot and resume issues with the Lenovo Miix 2 10 but when it's working it's still a great 10-inch tablet. My daughter continues to use it for Microsoft Office duties via a USB3.0 docking station and I've found a new use for it with Movie Edit Touch 2 software that works well for simple video cut, transition, title, export and upload.
Thanks Marauderz. The least I can do is write it down to help others!
Here's my full review of the Lenovo Miix 2 10.