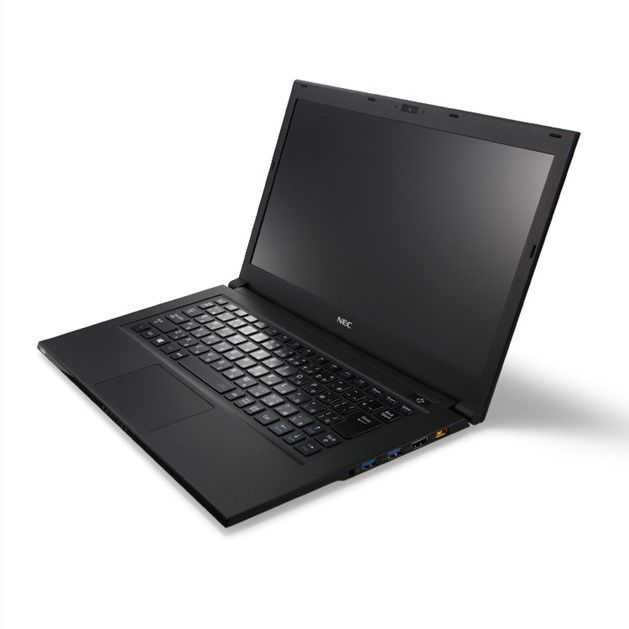 As the Ultrabook design philosophy reaches more of the mainstream laptop market it is becoming more and more difficult to spot new advances in laptop design. NEC makes it easy for us though by launching the sub 800-gram (1.76 pound) LaVie GZ. Energy and space-saving IGZO screen and mainboard means less layers to the laptop cake. There's a trade-off though.
The LaVie GZ is a 13.3-inch Ultrabook available with 2560 × 1440 resolution and the weight is just 794 grams which is very very impressive. The IGZO screen doesn't provide a touch layer (an IPS 1920x1080p version offers that and a larger internal battery but at a slightly heavier 964 grams.) but it's all-Ultrabook in other aspects of the device.
Specs include a Core i7-4510U or Core i5-4210U CPU with a fixed 4GB of RAM and SSD options. There's an SD card reader, two USB 3.0 ports and HDMI for video output. It's just 14.9mm thick.
As for the battery life, NEC are quoting a 5.4hrs battery life on the JEITA 1.0 test which isn't actually that good considering that it's almost a no-load test. We haven't managed to find the actual battery capacity but given the other figures available we don't expect more than a very small 25Wh pack. Under load and high screen brightness this LaVie won't be an all-dayer but It's a sign of how increasing component efficiency allows expensive and large battery requirements to be reduced.
The NEC LaVie GZ won't be available globally and probably won't be available much outside Japan but you might be able to find an importer for this amazing Ultrabook. Full specifications are available from NEC here. (Japanese.)
Via: NotebookItalia.