I wrote yesterday about the ARM-powered Acer Chromebook 13. Today I want to talk about the 11.6-inch version of this. The Acer Chromebook 11, or CB3-111, runs on the same Atom/Celeron N2830 as the ASUS C200 but it's cheaper. 219 Euros for the CB3-111 vs 249 Euro for the ASUS C200. Pricing in the USA is likely to have the same differential.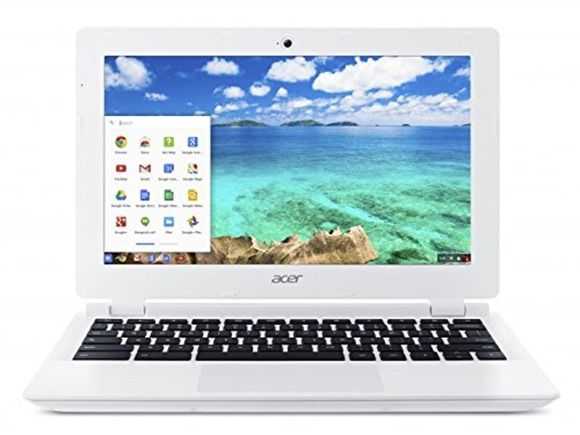 Once again – 219 Euros. That's just about the cheapest laptop you can buy with a current processing platform. OK, the Acer ES1-111 is available for the same price and it's got more storage, Windows 8 and a Gigabit LAN port but it's close.
In terms of comparison with the ASUS C200, a Chromebook that I really like, there aren't many differences in the specifications. AC wiFi is there along with USB3.0, HDMI, 16GB of storage and the 1366×768 screen resolution but this one is non-glossy. The only significantly different specification is that battery which is 36Wh – about 75% of the capacity of the 48Wh battery on the ASUS C200. Battery life is likely to be 3/4 of the figures we've seen there. Weight is 1.25KG.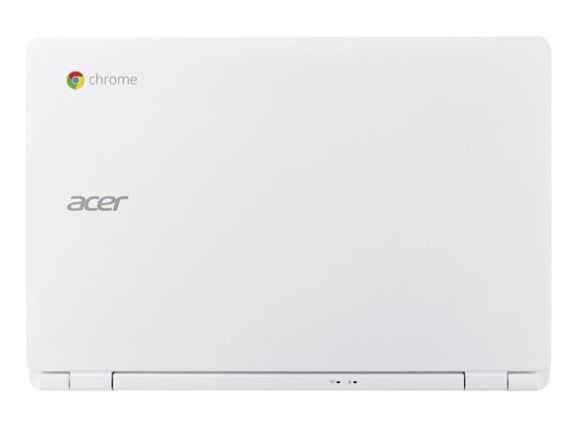 There's the potential for a few surprises here. Upgradable RAM and SSD is something we'll be looking out for but the screen brightness, WiFi performance and keyboard will have to be good just to keep up with the ASUS C200.
In Munich today, NewGadgets got some hands-on with the Acer Chromebook 11 / CB3-111 and if you look closely at the information stand you'll see a 4GB option listed along with 'up to' 32GB of storage. That matches the offering from ASUS with the C200.