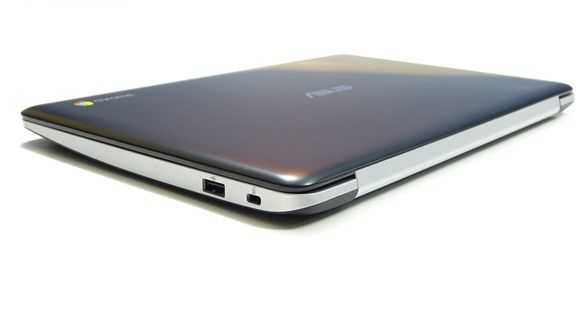 I've previously done work with ChromeOS and Chromebooks but this is the first time I've done a top-to-bottom, deep-dive analysis of a Chromebook. The two weeks of testing and analysis has just been published at Notebookcheck.net and the overview video is below.
The ASUS C200 is probably the most productive PC per $ that I've ever tested. It offers over 10 hours of battery life in some scenarios and along with that it's got a good keyboard, it's light (1.2KG) and it's completely silent.  But it's a Chromebook and it has its limitations. It's also running on a low power Intel Baytrail-M platform so that has limits too.
Luckily the C200 is running a high-end Baytrail-M platform so performance isn't a major issue for web browsing but when it gets to HTML5 applications there are some issues. Documents in Google Drive took a long time to load as did my large Google Play Music collection and even good old Tweetdeck.  These long loading times aren't due to poor WiFi performance as the AC-capable module was strong throughout the test.
Good speakers mean you've got the potential for a good video experience and this 32GB model had enough space to load up a number of films. With 10 hours of offline video viewing available with one charge you'll have no problem on a long-haul flight although it must be said that this non-IPS 1366×768 screen has limited viewing angles.
ASUS have done a good job with the C200. It's not a direct competitor to the Acer C720 which  you would probably choose if you were more into web-based working. If you're more into a casual web experience, the C200 is the Chromebook to buy.
It's well-built and incredible value. $229 right now on Amazon. Looking forward to 2015 and a time when Android Runtime and local apps are starting to be ported over it could solve some of the issues  I listed in the full review. Here's a summary of those Chromebook issues:
Chromebook issues: Skype, local storage, printing, Microsoft Office and other Windows (or OSX) productivity suites, offline applications, USB device support, network attached storage using SMB, NFS and DLNA,video format support, AC3 and DTS audio incompatibility, music player synchronization, Amazon Prime Video outside the USA.
Enjoy the video and the full review and if you have any questions, let me know.