ASUS has just launched the EeeBook X205, a n 11.6-inch Windows laptop featuring 'long' battery life and a full-size keyboard for just €199. It weighs just 980 grams.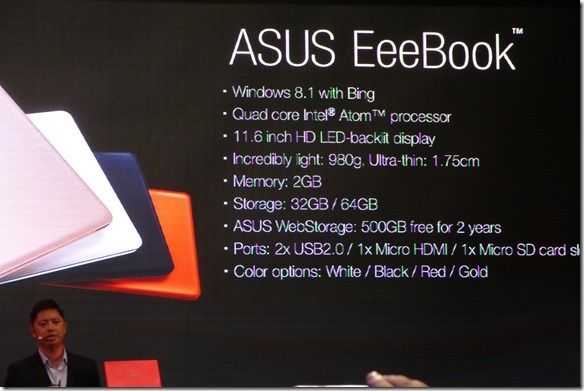 Running the Baytrail platform (Z3000-series as seen in the cheap tablets) it's undercutting even ASUS' own cheap Chromebook, the C200. In the model I got hands-on with there was only 1GB of RAM. ASUS specifications show 2GB RAM. I hope it's the latter because 1GB RAM is not enough (as I found out in my review of the Toshiba Encore 2 WT8 at Notebookcheck
The keyboard isn't the best quality but it's big and was stress-free in my 5-line test. There's no touch and of course it's a sealed unit. Note that you're likely to find soldered RAM and eMMC storage inside so don't expect to be able to do any DIY upgrades.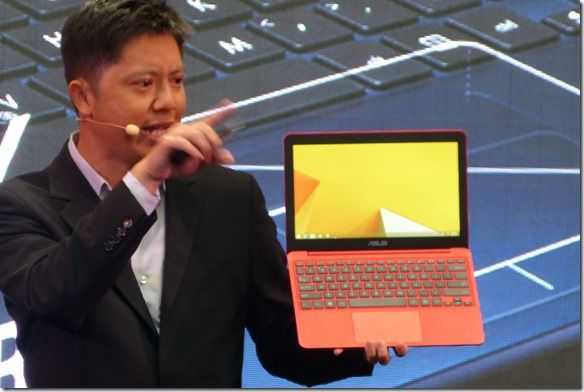 This isn't the first ASUS laptop that's retailed for this price but it's the first that isn't constrained by a 10-inch screen. Multiple colour options could turn this into a big seller in the next quarter.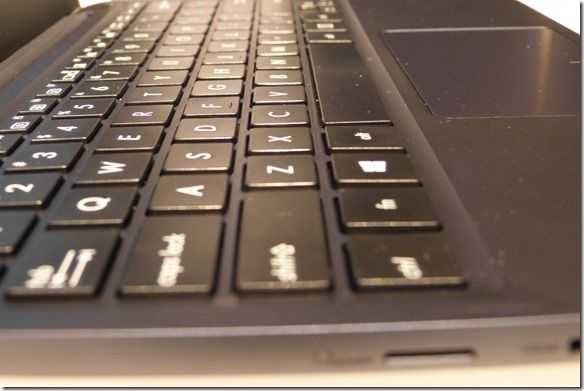 In my hands-on I saw an 18Wh battery which is really small for an 11.6-inch laptop and won't give 12 hours battery life for the average user. It's possible I was handling a non-final build though so let's hope for a bigger battery in the final version.
More images from the session in this gallery.