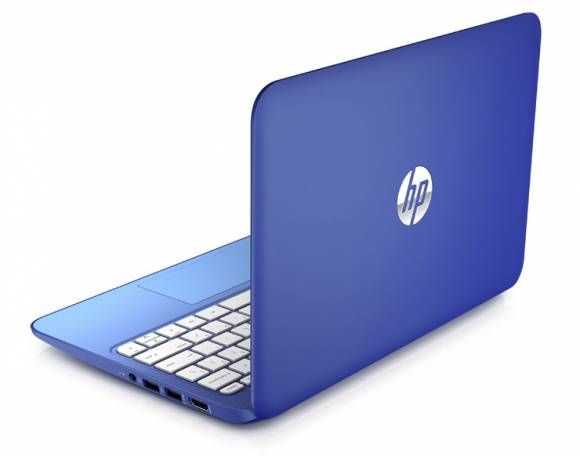 New ground is being broken in the Windows laptop world today as HP announces the HP Stream 11 and HP Stream 13 low-cost Windows 8 laptops. Built around the Baytrail-M platforms we see an many recent Chromebooks (and possibly using exactly the same motherboard) these Windows laptops will go head-to-head with Chromebooks such as the ASUS C300. In order to sweeten the deal, which to many is already going to look attractive to many mainstream users, HP have announced that the Stream 13 comes with free 3G data. 200MB from T-Mobile won't cover everyone's needs but we're sure that top-up packages will be available. The price: $249 with a 7hr 45 min battery life.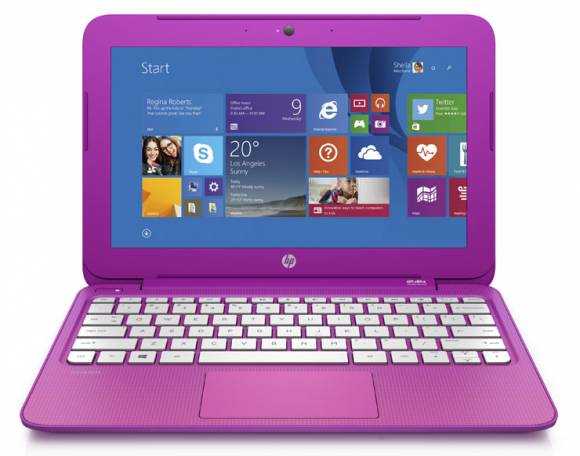 The HP stream 11 was also announced. It comes in at $199 which puts it head to head with the ASUS X205 and Acer E1-11/ES1. The HP Stream 13 is also available at $229 without the 3G option. Who's not going to take the 3G option though?
Availability is November in the USA and it's also been confirmed that the models are coming to Europe.
Liliputing got a hands-on in an event yesterday. Take a look.

We're working on a Windows vs Chromebook article for you but in the meantime you can look at our Chromebook advantages and Chromebook issues articles to help you decide whether these budget Windows laptops are for you, your school or your family.
And on the subject of 'Chromebook killer'….
Via: Mobilegeeks, Liliputing.