In an Intel-led Core M benchmarking meeting today I saw a set of controlled benchmarks from a 6W TDP Core M product. The tests were performed in an 685 gram 12.5-inch Llama Mountain reference tablet with a machined aluminum rear casing that is optimal for this design. We also saw a copper-based rear casing that can handle a lot more thermal energy but you won't see that happening in consumer products. The benchmark scores we saw were more than I had expected.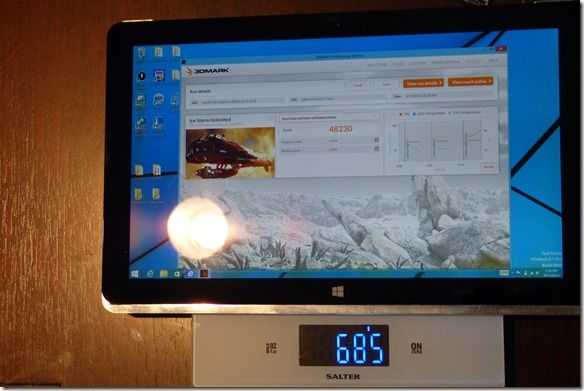 Over at Ultrabooknews: Intel Core M Overview, benchmarks and product Previews
Three benchmarks were run, once, on a rested system in a warm room.
Sunspider: 119ms at 2.8 2.6 Ghz.  (Surface Pro 3 with Core i5 is 113ms at 2.4Ghz Turbo)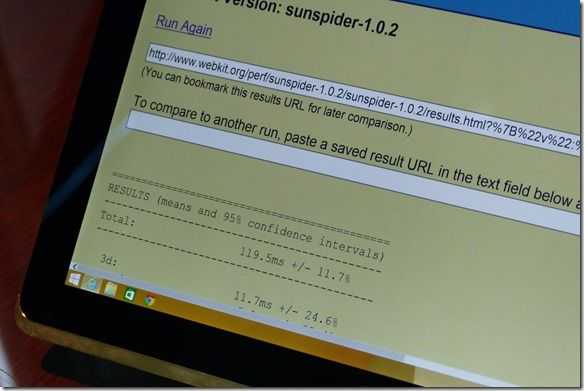 3DMark Icestorm unlimited: 48230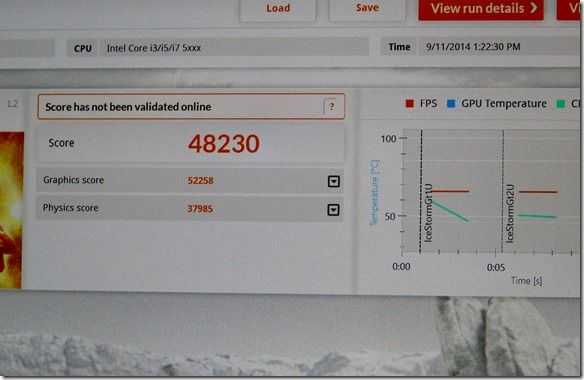 Cinebench R11.5 – 2.65 (Surface Pro 3 with Core i5: 2.77)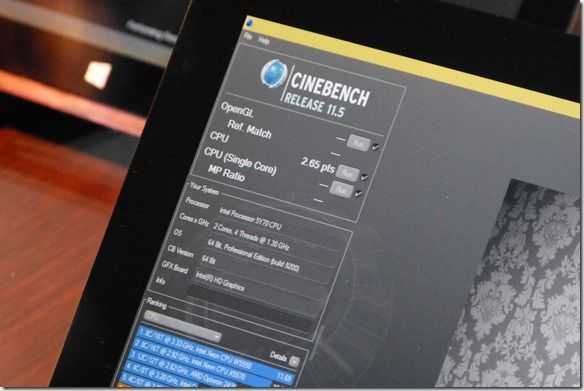 Note that these are the scores from a high-end 6W TDP Core M 5Y70. The 4.5W TDP Core M SoCs won't perform this well and in a product with a less-than-perfect thermal design there could be heat issues that prevent Turbo Boost reaching these high levels.
GPU performance needs to be further tested and long-term gaming could impact Turbo Boost capability.
This is the best you'll see from Core M at 2.8 2.6 Ghz but it's important to remember that this is best-of-Core M right now. I'm going to be pushing to get the new Lenovo Helix 2 in for testing so at that point we'll get our first real-product results.
Tip: Check out the Surface Pro 3 review at Notebookcheck.net for a controlled set of performance figures.
Disclaimer: Intel have paid for my attendance at IDF this year.