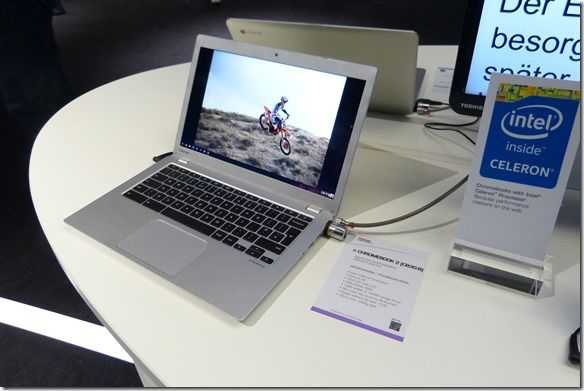 Toshiba were showing off the new Chromebook 2 (CB30-B) at IFA in Berlin so I took some time to get acquainted. At an estimated 400 Euros it's not a cheap Chromebook but it's an interesting offering because you've got a Full HD 13.3-inch screen in just 1300 grams (2.9 pounds.) Like the Lenovo N20p it's offering something a little bit different and after spending time with it I'm quite impressed. There's a hands-on video below.
The screen really is punchy and sharp and is going to make video viewing (remember that Chrome OS on Baytrail-M is a good, efficient combination for that)  a real pleasure. It's fanless too and there's some great SkullCandy speakers. (Put some headphones on and listen to the video below.)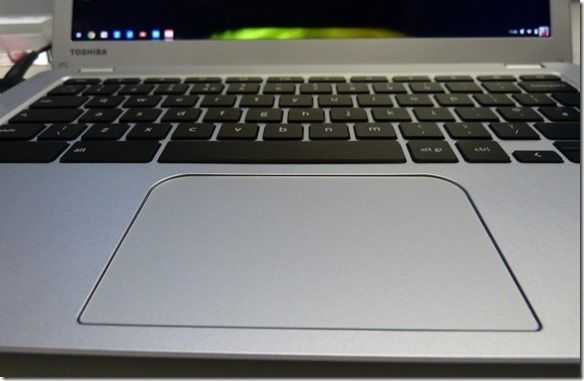 As for the keyboard and mouse it's also good news. The touchpad is huge and the keyboard, although not backlit, has a very good mechanism. Of course we'd need to spend a lot more time to really make a final judgement but first impressions are good.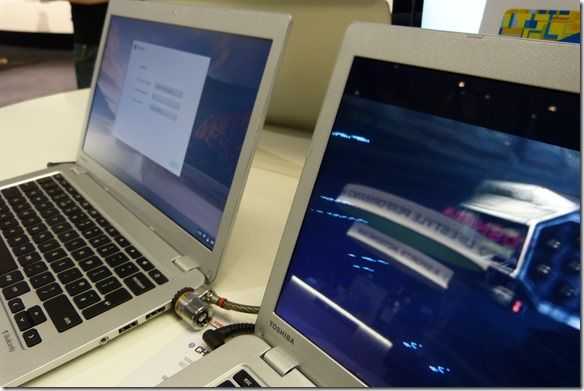 If you don't want the Full HD screen there's an HD screen available with a matt finish (above image, left.) This could make sense for those thinking about more serious usage scenarios with the Toshiba Chromebook 2
The price seems fair with the HD screen version (with 2GB) coming in under 350 Euro and the full HD version (with 4GB) at 400 Euro, or thereabouts. Have a look at the video below and let us know what you think.
Extra: All the live images have been uploaded to a gallery at UMPCPortal.