It had to happen on #13 right? On my recent 14-day tour of IFA and IDF (Berlin, San Francisco) I prepared myself with four devices. One Windows laptop. One Chromebook. One smartphone and one featurephone. What I didn't plan for was a total failure of the main Windows laptop. Chromebooks don't work as a fallback laptop.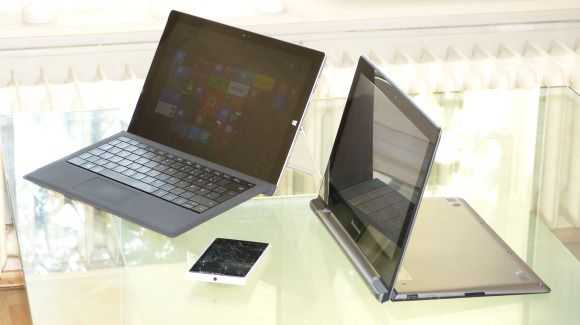 Everything had gone very smoothly with my Haswell-based Ultrabook. The platform has great battery life (in this case, all-day working without a charge) and 1080p video editing and rendering for my (admittedly basic) YouTube videos. Photo editing (for blogs) is easy and there's enough space in a 128GB SSD for a two-week session. When your Ultrabook fails, however, you'll need a backup. I'm usually equipped with a second, lower-powered Windows laptop or tablet but this time I only had the Lenovo N20p Chromebook. While that has battery life, a quality browser, good WiFi and a keyboard that won't drive me crazy it can't handle video editing. When you're producing up to 15 videos for YouTube per day you need local processing.  Lesson learnt. A Chromebook is not a fallback solution.
The silver lining to this story is that Intel helped me out at the last-minute with the loan of a Surface Pro 3. The back-story is that I was sponsored by Intel to go to IDF so Intel Germany stepped in. I thank you! While the Surface Pro 3 doesn't have an SD card slot (so annoying) and isn't a 'lapable' solution (it works, but it's not easy) and the keyboard feels a little bouncy it's the lightest Core i5 PC I've ever used.  2.45 pounds for a Core i5 'laptop' with backlit keys and a 42 Wh battery. Wow! That's some engineering. It's an ultra mobile desktop-capable PC!
The 12.5-inch screen wasn't a problem although I did notice some desktop apps having tiny text due to the high PPI. It was a little stubborn with returning from standby though and got extremely hot when rendering videos. Connected Standby is out-of-spec too. Microsoft want to see less than 5% drain over 16 hours in CS mode. The Surface Pro 3 was returning 5% in 5-10 hours although I admit I didn't reset it to factory settings before starting to use it.  The keyboard is perfect…for what I was doing. It's a little bouncy but I got used to it and felt comfortable after a short time. I was using a German layout which has a tiny left-shift key and it kept catching me out but I see that the QWERTZ layout doesn't have that problem. I can't complain. The only think I will mention is the hinge. It looks complex and it looks very vulnerable. It works, but for how long?
Moving on to the Nokia Lumia 1020p I have to give it 10/10 for casual photos. I picked up the excellent  Shoulderpod S1 while I was at IFA and I was planning to pick up the Lumia 1020 grip case too but on the third day of the event I dropped the 1020 and the screen smashed. It's limping along now until I decide whether to stay with Lumia (830 perhaps?) or move to Android where there's some very interesting progress being made in smart photography.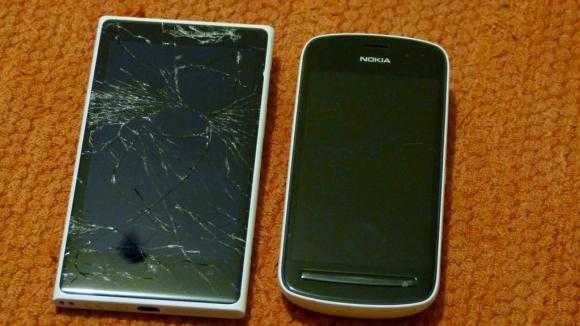 The Lumix FZ150, now nearly three years old, still does a great job as an all-round blogging camera. The OIS is stable, close-up video works well, an external mic helps in loud situations, the zoom helps in press conferences and the swing-out screen is something I couldn't do without. I tested the FZ1000 at IFA and wow, that's #1 on my list as a camera upgrade. I also tested a cheap LED lamp. This CN-160
 (aff.) is available under many brands and having tested it (thanks to broadcast journalist Guy Degan) I've ordered one. Update: it just turned up in the post.
Summary
The Ultrabook platform (Haswell  U-series CPU with SSD) is superb and every mobile reporter working with media should use it. Quick-Sync video processing will save you time and battery life and a 50+ Wh battery will give you all-day action. The Surface Pro 3 with Core i5 and a Surface Pro Cover keyboard, and a good USB3.0 SD card adaptor is one of the lightest options. I've used the SP3 for a week and I'm impressed although the lack of SD card slot is a real pain.
Chromebooks work well as companion laptops and I will continue to use my Lenovo N20P around the house but I won't be taking a Chromebook as a backup laptop again. It's got a keyboard, yes, but it hasn't got the capability you need if you're working with digital media.
As for the Lumia 1020, recommended! Great photos, videos and audio are possible and it processes media well for online use (it's not the best at natural colours but it 'pops' well online) although I still reach for my bridge camera when I've got an event to cover. The Lumia 1020 also has a little problem in that it's reached 'peak effectiveness' for social photography and videos. Where does Microsoft go next with Lumia because if they don't add a zoom soon, devices like the Lumix CM1 could take over.
Did I use the Nokia 808 on this trip? Yes, as an audio recording device, MP3 player and backup phone and cameraphone. I suspect it will stay in the kit bag.
Mobile Reporting Kit #14 will be assembled in early 2015 for CES, MWC and CeBIT. I have a feeling that the Surface Pro 3 will be replaced by an Ultrabook (I'm looking at that ASUS UX305)  and I'm hoping I can get hold of a Lumix FZ1000 camera which would be a big improvement on the 3-year old FZ150 I have. As for the phone, I'm remaining open-minded. While the Lumias are fantastic cameras and mapping devices, there's still a lag in choice of applications. I will be working with Android on the Dell Venue 8 7000 next month so I'll make a choice after I've used Android again.