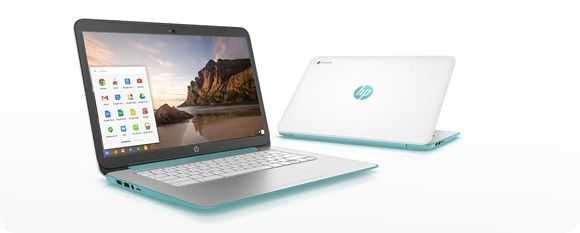 Digitimes, the Taiwanese IT news outlet, has an interesting Chromebook teaser up today. According to 'sources' there's a bit of a fight breaking out among the big OEMs. Acer, HP and Samsung are to "launch new products to defend their market shares" while Dell, ASUS and Lenovo are looking to increase share. ASUS, it's said, is to launch 'many' different models in Q4 2014.
We don't doubt that the OEMs are increasing their investment in Chromebooks as the sector has shown healthy growth in 2014 but with a total predicted market of just 2 million units this year and a recent influx of new devices we wouldn't expect too much more to happen this year. Some mid-range solutions on the Haswell architecture and a teaser of something on Intel Broadwell for early 2015 would seem to be a sensible prediction.
If we really are at an inflection point where investment increases dramatically then maybe Digitimes' sources are right to say that prices will drop. "With more vendors planning to join the industry, Chromebook prices are expected to drop further in the future, the sources noted." More vendors sounds interesting. Could we see the first 2nd-tier offerings from the lower-cost Chinese brands? A similar thing has just happened in the Windows tablet world where prices for 8-inch and 10-inch units have dropped by 50% over just 12 months.
No-one is predicting is predicting a netbook-style boom right now but if you're an OEM and looking to move some eggs around, the ChromeOS basket is looking attractive. If that happens and a big marketing engine kicks-in we could see netbook-style growth. At the peak of the netbook craze they were shipping 40 million units in a year.