The 11-inch Yoga got a significant upgrade when Lenovo launched the Yoga 3 11 this week. It's a fanless Core M based convertible that now has a Full HD screen, a redesigned casing and hinge, has a power connector that doubles-up as a third USB port and it weighs just 1.1KG (2.4 pounds.) The starting price is $799 which, as we all know, means is will probably sell for a street price of $750 or even $699 with promotions. There's no backlit keyboard and the battery is relatively small but for a convertible ultralight the Yoga 3 11 has to be high on the list.
I've taken the time to go through some hands-on videos, Lenovo press releases and have tracked down all the specifications. The only detailed specifications missing are the SSD type and the Core M CPU type but I suspect we're looking at an entry-level 5Y10 here and not one of the newer, more powerful versions. We'll have to wait and see but the performance is largely going to depend on thermal 'headroom ' anyway. If this tight design gets hot quickly, the Core M processor won't perform well.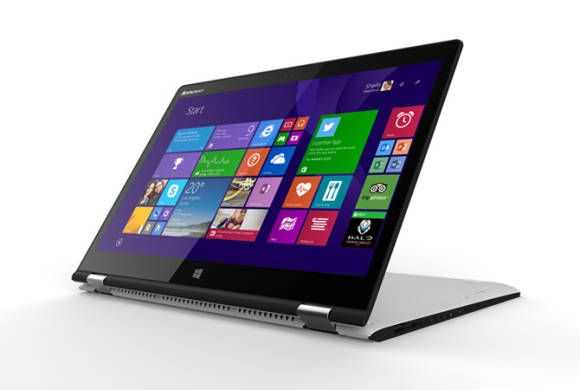 The entry-level model ($799, available in Q1 2015) comes with 4GB RAM and 128GB SSD but there's going to be an 8GB / 256GB SSD model that might even have a higher-specification CPU. Lenovo have highlighted the new keyboard bay materials (metal) and the refined hinge that allows a fully flat 180-degree mode. The new power connector also doubles up as a third USP port, there's Waves audio processing on board (part of the new audio hardware subsystem) and of course the screen is now a useful full-HD 1920×1080 resolution.
Just added: See all the Yoga 3 11 specifications and videos in our database. All Core M laptops and 2-in-1's are listed here.
The Lenovo Yoga 3 11 is small and light but not so light that it will be good as a casual tablet so don't think about walking around the office for too long with this in tablet mode. There's no digitizer layer either so that limits the usefulness a little but the stand mode is always welcome.
So what do you think of the Lenovo Yoga 3 11? The Acer Switch 12 could be a competitor, the ASUS T300 Chi too. Which one would you choose?
See all the Yoga 3 11 specifications and hands-on videos in our database.
Lenovo Yoga 3 11 specification sheet (Lenovo PDF)