Brad Linder from Liliputing is out in Hong Kong and he just sent me these pics…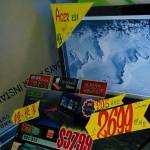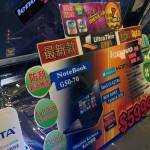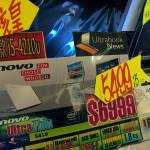 Color, BOOM! Offers, BAM! Hand-written signs, BLING!  A great logo…WAIT A MINUTE!
Yes its the Ultrabooknews logo being used to sell mobile PCs in Hong Kong. This isn't the first time I've seen my logos being re-purposed but this time I've decided to play along.  The old, very old UMPCPortal logo has now changed. As for the advertising, I think we'll keep it a little cleaner here!
Thanks Brad.