I've just finished a big in-depth review of the Acer Aspire Switch 12. It's the first Core M product that I've had the chance to review and I came out of it with a very positive feeling about Core M and the products that it will enable. I also loved the Acer Aspire Switch 12 itself.
Leaving the smoke behind
Core M is a product borne of the feature that was Scenario Design Power (SDP) which itself was an extended ability to monitor and react to processor and product temperature by changing clockrates across CPU and GPU cores. I called it smoke and mirrors at the time because Intel never actually revealed what 'scenario' they were talking about. The scenario was actually a continuation of what Intel had done with the Ultrabook project. Touch, 2-in-1, responsive, mobile and, ultimately, fanless systems with Core-class features and enough power to cover mainstream users scenarios were to be the next generation consumer PC.
Early products based on the Y-series Core CPUs were poor. I remember testing the first Yoga 11S and seeing performance levels at half of what an Ultrabook could produce. A Fujitsu Q704 down-clocked by about 50% when you took it out of the keyboard dock to improve battery life and cut case temperature. A fanless HP Pro X2 410 was so sensitive to ambient heat that I could speed it up by pointing a desk fan at the rear of the tablet.
Like the Ultrabook project (which made us suffer with high prices before it finally worked out to be a game-changer,) the road to fanless has been rocky but were there now and Core M is exactly the marketing relaunch that Y-series and SDP needed.
Core M enables
Core M enables more than just new designs. It's one of the smallest Core processors that Intel produce and with that comes cost reductions. It's also a gift to designers as it reduces component count and allows flexibility in thermal design.  It enables mainboards to sit close to other components. It reduces the need for big, expensive batteries.
In 2012 we were seeing 45 Wh batteries in Ultrabooks laptops but today's Core M designs are based around a 35 Wh design and still offer over 5 hours of battery life. In 2007 it took 10-12 watts of energy to drive a web browsing experience. It's now down to 5-6W now and if someone can work out how to cut the energy required by a screen backlight we'll be down another 30%. Sealing a battery inside a casing also reduces the need for certified batteries casings and prevents people tinkering. Reducing support costs, shipping costs and storage costs are all part of the plan.
Switch 12
Ideally a consumer tablet is easy to hold and the tablet PCs of the past were a pathetic offering. The Samsung XE700 broke the mold in 2011 with a 826 gram 11.6-inch specification and since then we've seen 11.6-inch tablet weights come down to just over 700 grams. In the 10-inch space it's reached 550 grams which is more than acceptable. As we move towards the removal of most physical ports, a further reduction in battery size, storage size and a slimming of the screen layers we'll see larger tablets at the same human-friendly weight. With larger tablets comes more space to build a better keyboard and with Core M you reach a point where processing power is at the consumer PC level.  Being able to deliver the perfect consumer tablet along with the most flexible operating system, the power to do everything and a keyboard that is as productive is possible is real 2-in-1. Bigger products generally command a higher price too so the 12.5-inch size we're seeing are hitting the sweet spot in many ways.
The Acer Switch 12 shows us that there's another generation to go before we hit all the sweet spots though. This low-cost design (plastics, styling, weight, size) is too heavy to be a consumer tablet but Acer have focused well on making this a very usable tablet in other ways. It's a great laptop and if you have time you can think of some crazy ways to use it…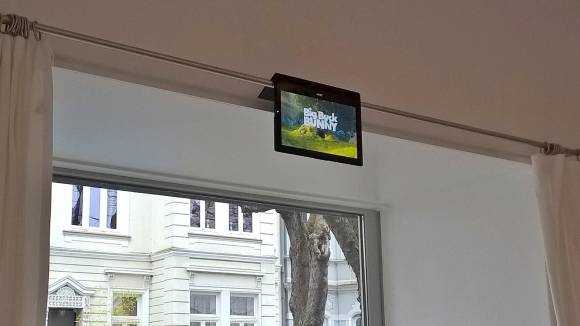 The digitizer brings in more tablet value and the removable wireless keyboard is simple but very, very effective. The Acer Aspire Switch 12 is a good product now and a true 2-in-1 that anyone would be happy to have as an office PC but just think about how the design could improve by being lighter and more stylish. This is a $699 laptop today with the power of a basic Ultrabook of 2013 that cost $999. You'll see this at $649 or less soon and this time next year we'll be talking about 20% improvements in power, battery life, weight and again, price. We might also be talking about a wire-free experience. That stand could turn into a removable WiGig breakout box.
A few years ago I bought an Acer W510. This Clovertrail-based 10-inch tablet was light but weak. It served well on holidays and I experimented with it as a desktop but for mainstream users it was far from the mark. Today we've reached a refinement called Core M that's making 2-in-1's extremely attractive as, well, a true 2-in-1. Windows 10 might just get the praise it needs too and if the Windows Store becomes a first-class citizen of the 'apps' world then the stars will align.
For me the stars have already aligned. I love the Switch 12 and I want to keep it. If I didn't have a Surface Pro 3 here (on long-term loan from Intel) I'd probably order one. I've tested video encoding, gaming and I've seen some excellent AC WiFi speeds in my office. 20 MB/s file transfers from the local NAS? Yes please! It boots Ubuntu from a USB stick without issues and that's a security bonus in my opinion. I love the ergonomic and presentation possibilities of the removable keyboard and digitizer. I adore the screen. Most of all I love how I can do everything I need without any noise whatsoever.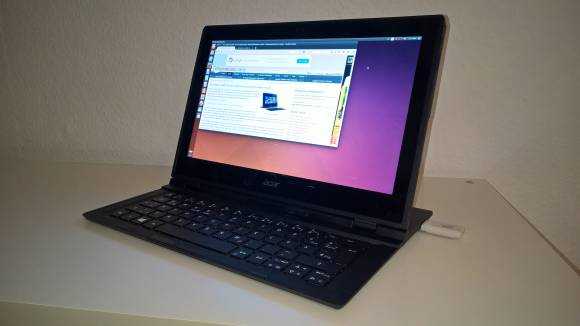 If you're thinking about the Acer Aspire Switch 12 too then you need to remember that the ASUS Transformer T300 Chi is coming soon, for the same price. It's likely to have a better keyboard and it will definitely have a lighter tablet. It will probably perform as well as the Switch 12 and it has a sensible clam-shell design. It looks a lot more stylish. The built-in stand on the Acer Switch 12 does it for me though and there's one more thing you need to know. The Acer Switch 12 is more lappable than most laptops.
More information on the Acer Aspire Switch 12 in our mobile PC database here. All Core M products under 1300 grams are listed here.