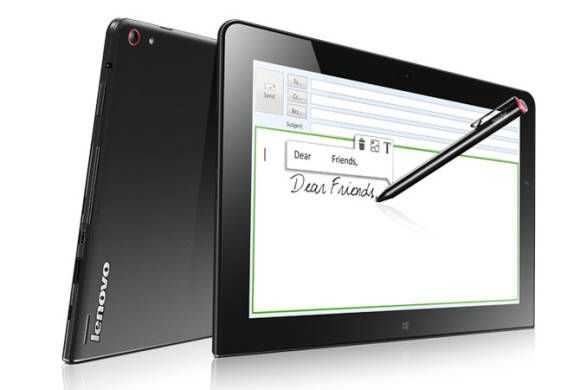 The business-focused Lenovo Thinkpad 10 tablet is being updated to include an Atom X5 or Atom X7 processor. It's a small hardware change but it will accompany a Windows 10 operating system when it becomes available in the summer. You'll be able to pair the Lenovo Thinkpad 10 with the Ultrabook keyboard or the folio keyboard.
The 2015 Thinkpad 10 retains most of the specifications of the preview model. It's still got a 32Wh battery, weighs 617 grams (20 grams increase) and still has a 1920 x 1200 resolution. There will be 4 GB RAM options and eMMC storage up to 128 GB. Expect to see VPro versions too. There's still an LTE option, a pen and mic array. WiFi appears to have been upgraded to support WiFi AC.
In our database: 10-inch Dockables 10-inch Tablets
The Atom X5 option means it will be offered with a lower Turbo Boost clock rate than the previous model. Previous mainstream Atom tablet processors didn't support 64-bit Windows but X5 gives Lenovo that option now. You might see the X5 version turning in lower CPU benchmarks than the previous Z3795 based on what we've seen with the X7 so far but graphics performance and efficiency are likely to be better. USA launch price is said to be $549 (tablet only.)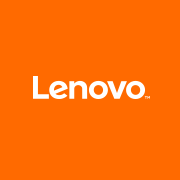 With the Surface 3 offering an X7 processor all other tablets were looking aged so Lenovo had no choice but to go for the upgrade. Windows 10 gives them a marketing angle (previous versions will also run Windows 10) that they were able to use at their TechWorld event. Expect more X5 / X7 tablet launches from the Computex trade-show next week.
We'll add this to the database but in the meantime, Lenovo's official spec sheet is here (PDF) and if you're a current Thinkpad 10 user, let us know your experiences below.
Oh BTW, Lenovo has a new logo!