This post is out of date before I've even posted it. As I was finalizing this post, build 10159 appeared and I'm downloading it now. We don't know what's in the latest build yet but it's said to be significant. I'll update this post with anything that's affected here and write a new overview after I've looked at build 10159.
The 'beta' tags have been removed from Store, Music, Maps, Edge and other apps in Windows 10 preview release 10158 and the old Windows 8.1 versions have gone. There are visual tweaks, support for Hello where users have the required hardware and Quiet Hours is back. The Battery indicator shows remaining and time-to-charge figures, the Photos app has been updated and the (desktop) Snipping Tool has a new delay feature. Microsoft Wi-Fi is coming. But there's little here for tablet users.
An 'all apps' button has appeared above the Start button in Tablet Mode but the sidebar and taskbar are still there along with the ridiculous hamburger menu icon way up on the top left of the screen. At the very least this needs to be dropped down to the bottom left. The taskbar still needs to go. Take a look at how ugly the Kindle reading experience is. That taskbar!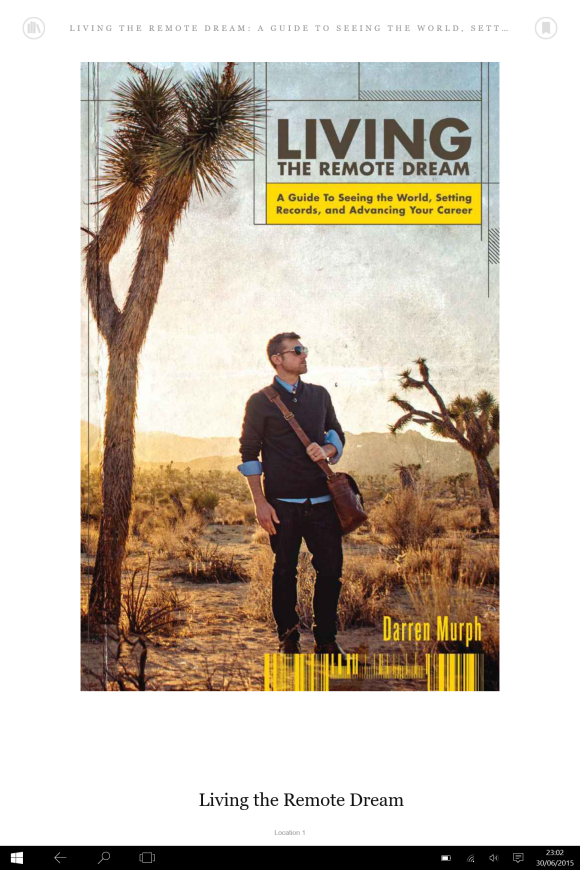 App stability is still not there on the Surface Pro 3 with Store, News and Mail all crashing on me in the first hours of testing. At one point I couldn't even log in as the on-screen keyboard wouldn't pop-up. I've also had a complete system failure.
The Microsoft Wi-Fi app teases a new global Wi-Fi subscription service. There isn't much information now but there's an FAQ available. This could be a Skype Wi-Fi re-branding job.
The other good news is that Surface 3 owners can now try Windows 10 starting with this build. Those3 of you with WIMboot devices (Most tablets with 16 GB storage) can also use this build.
Build 10159 testing will start as soon as it's downloaded on my Surface Pro 3. (Currently it's stuck at 0%.)