The Fusion Micro Supercomputer is up on Indiegogo and it looks a little too much like the Intel Compute Stick to be true. Ripped-off images, a poor presentation video, bold claims and a suspicious retail price raise more red flags. Fusion Micro need to get their marketing in order if they want to continue.
UPDATE: More details…including action against this post.
Fusionmicro.info of Las Vegas are creating a new mini 'supercomputer.' It runs the latest Cherry Trail processor which will clock at 2.5 Ghz, apparently.
It sounds exciting but the problem is that Fusion Micro have used press images from Intel and a screenshot from a YouTube video, both photoshopped, to promote their product.
That 2.5 Ghz claim is a little bold too. 'Up-to' 2.5 Ghz is more realistic but we'll cut FUsIoN MiCrO some slack on that. Using the word 'supercomputer' is a little more unforgivable. This is no supercomputer.
The challenging part of the deal is that the company is trying to raise $25K to get the product off the ground. That's not nearly enough to launch a new PC but let's assume that Fusion Micro are re-branding an ODM product and that they already have a bunch of money – it's not uncommon for IndieGoGo to be used as part of a marketing campaign. Be aware of this though:  Backers can buy one of 400 special-offer 'supercomputers' which will raise about $20K for the company. They'll have to ship 400 sticks at a loss to do this.
At best, a PC stick costs $60-$75 for 1000 pieces before import, distribution and profit but as this is a new Intel Atom Cherry Trail CPU it's bound to cost more than $75, which is the standard retail price of the product – also strange. Marketing a new Cherry Trail PC Stick for 25% less than the lowest prices on the current Baytrail-T models is going to be a challenge, however big the marketing budget is.
You can try to write a comment on the IndieGoGo website but you need to donate before you're able to do that publicly. It looks like someone might have spotted the strange economics here though because there's a public answer to what could be an important hidden question:
"Hello, You will get your product at a loss to us. We at Fusion Micro are confident that we will grow this campaign to create funds for addition builds. Team Fusion Micro"
Fusion Micro might have a lot of money behind them and could be planning for a huge number of $75 product sales but if numbers are low, even in the sub-10K numbers, this IndieGoGo project could shoot Fusion Micro in the foot and see backers without a product. Note that his project will receive all 'flexible funding' if it does not reach its goal.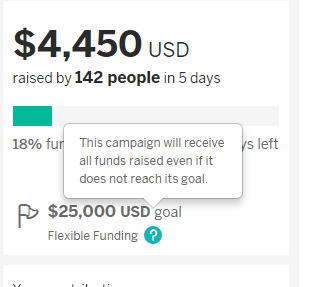 Let's take a look at Fusion Micro Supercomputer running Minecraft:
Wait a minute. That's an image from YouTube. A quick search finds the source video. Spot the difference?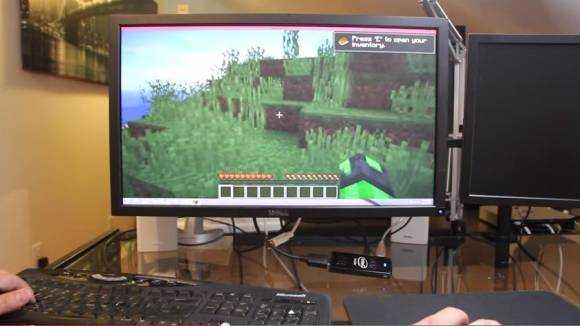 (Source video by Brandon Geekabit.) That's a really bad bit of photoshopping.
Fusion Micro have ripped-off other people's content in their marketing. There's no excuse for that.
Looking at the company address: There's an investment website and a 'sports and nutrition' company registered to the same address. The nutrition company appears to have closed down. This doesn't seem to be a company with a history of launching PC products. Red flag!
It's possible that Fusion are going to bring an Atom Cherry Trail compute stick to the market and that they've got a good stack of money behind them already but the marketing on IndieGoGo is stupid.