After testing the Archos Flip (which doesn't look like a Lenovo Yoga BTW!) I'm disappointed that Archos are only planning to release this in France. Obviously if it sells well it will move to other European countries but I doubt it will happen this year. Here's a rundown of my hands-on experience with it.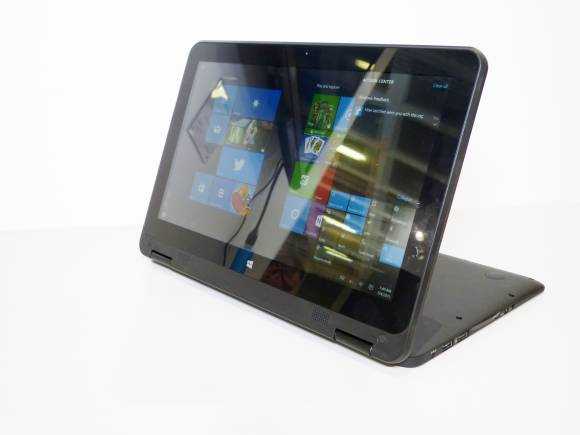 I was impressed with the keyboard which has solid keys with a good feedback and a deep key-press. The materials seem strong, well put together and there's a nice rubberized feel to the surface. It's a grease-magnet though so watch those chips!
The Archos Flip is built around an Atom X5 (Z8300) processor so you're getting a system that's built for long battery life but one that won't allow for much upgrade-action, if any.
The port choice is good. A full-size SD card slot will aid media-transfer from cams and a USB 3.0 port will help too. You'll be able to add a fast USB SSD drive for game installations. Don't get too excited about PC gaming though because this platform won't take you too far into the PC gaming ecosystem. Stick to Windows 10 Store games and you'll be fine.
2 GB of RAM and 32 GB of eMMC SSD, a 2 MP web cam and 1366 x 768 screen is entry-level of course but you can't expect much more on a 249 Euro touch convertible, can you?
Check out the video below for more information.A gallery of photos is below that.