I went into the Apple keynote and an expected iPad Pro yesterday via Microsoft Edge on a Surface Pro 3. It was fun to take screenshots of the live stream, annotate them and share them via Universal apps. Connected via Gigabit Ethernet I was sure of a smooth Internet experience and I even had a webcam connected in case I wanted to dive into a Google hangout. The flexibility of the Surface Pro 3 just can't be beaten.
All the iPad Pro specifications with notes, comparisons, links, images and videos, in this iPad Pro specs page.
I also went into the event with a different mindset. I'm often too pragmatic and critical of copying and limitations but I kept my mind open, possibly because I got swept up into the event via my first HD streamed experience of it. I came out the other side quite positive about the iPad Pro (don't ask me about iPhone, please, although that camera looks good and force-touch is a masterstroke!) and this morning, as I start to type this, I'm still very much pro-Pro. Yes there are limitations and people who use the Surface Pro 3 for professional work will continue to laugh it out of the room but the iPad Pro is going to create creators, just like the iPad and iPhone did. It will do it because it will drive developers to be creative and it will lower the bar for naturally creative people to be able to step in and do stuff that professional software has prevented them from doing because of cost and complexity.  Classically trained creators and mobile computing professionals will continue to love the Surface Pro 3 and look forward to the Surface Pro 4 but there's a pop-element here that we must not forget.
Here's a good article on the iPad Pro from the view of a professional creator.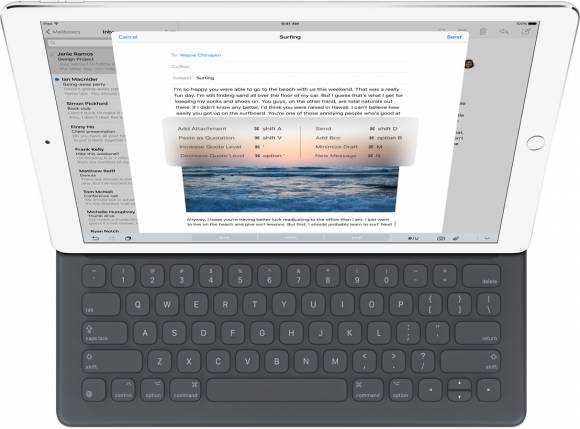 The really good news about the iPad Pro is that it proves the Surface shifted the market, that 2-in-1's are a real and important class and that technology has ripened to the point where we can get a 12.9-inch pen-enabled tablet down to a holdable weight. 1.57 pounds is stunning.
Ultramobile creativity is something we've always focused on at UMPCPortal and the iPad Pro should be welcomed as it brings a wave of people into the sub 1-KG computing category, as it stimulates developers and as it brings competition into the market.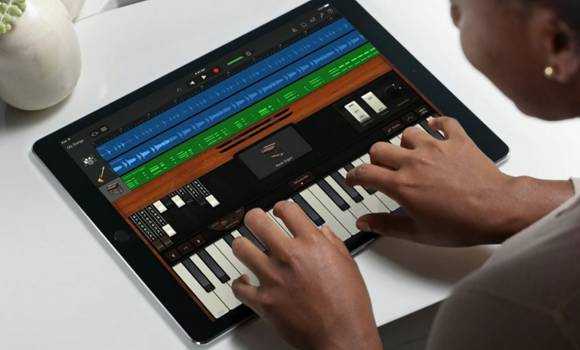 Personally I will never be able to use a tablet that only offers a Lightning Bolt connector and one that can only work with Apple-friendly video formats but there are a huge number of people out there that can, and will. For those that can't decide, stay tuned because my next job is to create a detailed iPad Pro vs Surface Pro 3 /4 comparison article.
All the iPad Pro specifications with notes, comparisons, links, images and videos, in this iPad Pro specs page.