I'm here in Berlin for 5 days covering what's usually the most interesting consumer technology show of the year. IFA 2015 opens on Thursday but before it does there are two days of press events to get through. Here's a rundown of events, technologies and manufacturers.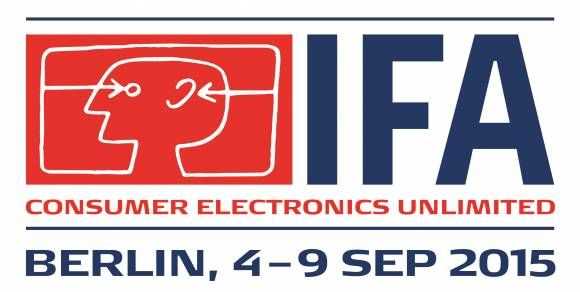 The IFA 2015 kit-list.
My kit comprises the Surface Pro 3 (long-term loan from Intel. Full review here. Watch out for bargains as the Surface Pro 4 gets nearer.) running Windows 10. I've got the Lumia 830 smartphone (long-term loan from Microsoft with original OS) as my notifications and chat tool but it will also be used for quick videos, social media pics and map/transit information.
I have a Lenovo Thinkpad 8 tablet as a backup PC but that will stay in my room. A USB power-pack and a MiFi unit will be serving roaming WiFi when needed.
The camera is still the excellent Panasonic Lumix FZ150 bridge camera with a low-cost wired lapel mic and CN-160 dimmable lighting unit which mounts on the hotshoe.
Apart from the Surface Pro 3,5 this isn't a high-end set of equipment but it's well-tested now and reasonably mobile. Unfortunately I'll need to take the charger for the Surface Pro 3 along with mini USB hub and SD card adapter. The Surface Pro 4 needs a full SD card slot and 8 hours battery life!
Full HD video editing will be done with Cyberlink Power Director 12 which I've always got on well with and always seen excellent rendering speed through its support of Intel Quick Sync video encoding hardware. It's not expensive and it can do more than I need it to do.
The IFA watch-list
I won't be covering smart watches, smartphones or smart home equipment for my site so I've got a short list of devices to watch out for. The main focus for me will be around Core M and Atom X5 / X7 tablets, 2-in-1 and ultrabooks. The ASUS Zenbook UX305, for example, could get a Core M Skylake update. We might see an updated T100 Chi, and of course I'm looking forward to getting hands-on with the already popular Asus Transformer Book T100HA.
Lenovo will have a set up updates and the Lenovo Yoga 900 is hotly anticipated. An updated Thinkpad 8 with Atom X7 would be nice to see too. Speaking of Lenovo, what about that Archos Flip? Is it really a Yoga 2 11?
HP should have a few Skylake laptops and 2-in-1's and I'll be looking out for the Spectre X2 and Pavilion X360. The Dell XPS 13 will need a Skylake update if it's to stay up in the list of top Ultrabooks too.
Toshiba are usually strong at IFA but I have no tips on their ultramobile products yet.
Microsoft has planned an event here but I'm not sure what to expect there. I'm certainly not expecting Surface Pro 4!
Get early notifications!
Early notifications will come though my Twitter account @chippy and videos will go up on my YouTube channel before they get posted here. Subscribe at YouTube and turn on notifications to be the first to see them.