I have the Acer Aspire Switch 11V with me in the studio and have just posted the review video for Notebookcheck. It scored 76% in their review so let me tell you why it wasn't a huge win.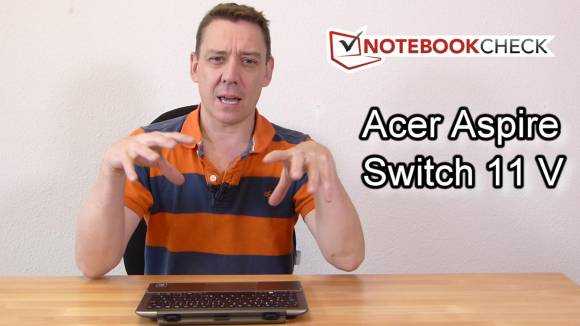 There's a great screen and a good SATA SSD in this 2-in-1 and connectivity that includes AC-WiFi. In the full review it was marked down for keyboard quality but accuracy, if you are happy with the plasticky and noisy keys, is OK. The version tested had a 500 GB hard drive in the base unit which is not perfect for mobile use but certainly gives you storage. You can buy the Switch 11V, at least in Europe, with just a 60 GB SSD for 100 Euro less than the 699 Euro that this version is available for. I expected a lower price but there's a high possibility that this will get discounted given that it's Acer, who rarely have the most expensive PC in the market. Black Friday for 499 Euro perhaps? Wait and see.
The whole package felt heavy in my hands (it's 1.56 KG / 3.46 pounds) and considering there's only a 30 Wh battery inside it falls short on the battery-life-per-kilo measurement.
The biggest problem here is the performance. The entry-level Core M isn't giving you enough for anything more than basic office work but the SSD helps to give it a swift feel. There's more here than you'll find on an Atom-based 2-in-1.
Take a look at the video below for an overview and check out the full review at Notebookcheck.