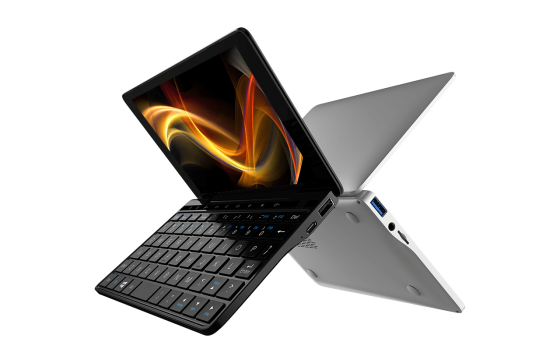 The UMPC is making a comeback, and it's mostly thanks to the GPD Win. UMPCPortal is making a comeback too. Over the last year I've been working hard to salvage the site and bring it back to the standards that you expect. More on that, the problems this site had, and the outlook for UMPCs in 2019, follows.
In the last year on UMPCPortal there were just three posts. In the last 2 years, just 7 posts. UMPCPortal wasn't just on ice, it was getting a bad reputation for being out-of-date.

I can not agree more with the Reddit poster. Brad at Liliputing does an amazing job and if you're not there regularly, you're not up-to-date.
Badon sent an important message too…
Mobileer, a long-term community member, also, kindly, sent alerts.
The truth is, UMPCPortal was dead. 4 years ago, revenue from YouTube and on-page advertising had already fallen well below anything that could be called sustainable. I had no option but to focus on new projects. Unfortunately, those projects didn't blossom either.
Out of nowhere, in March 2018, a job appeared that has turned out to be perfect. I now work for a leading organic search data company and, as one would, I've been putting my knowledge into practice. Traffic levels have been rising as a result.
Thanks to GPD, it looks like the timing is perfect. A new wave of UMPC interest is now developing.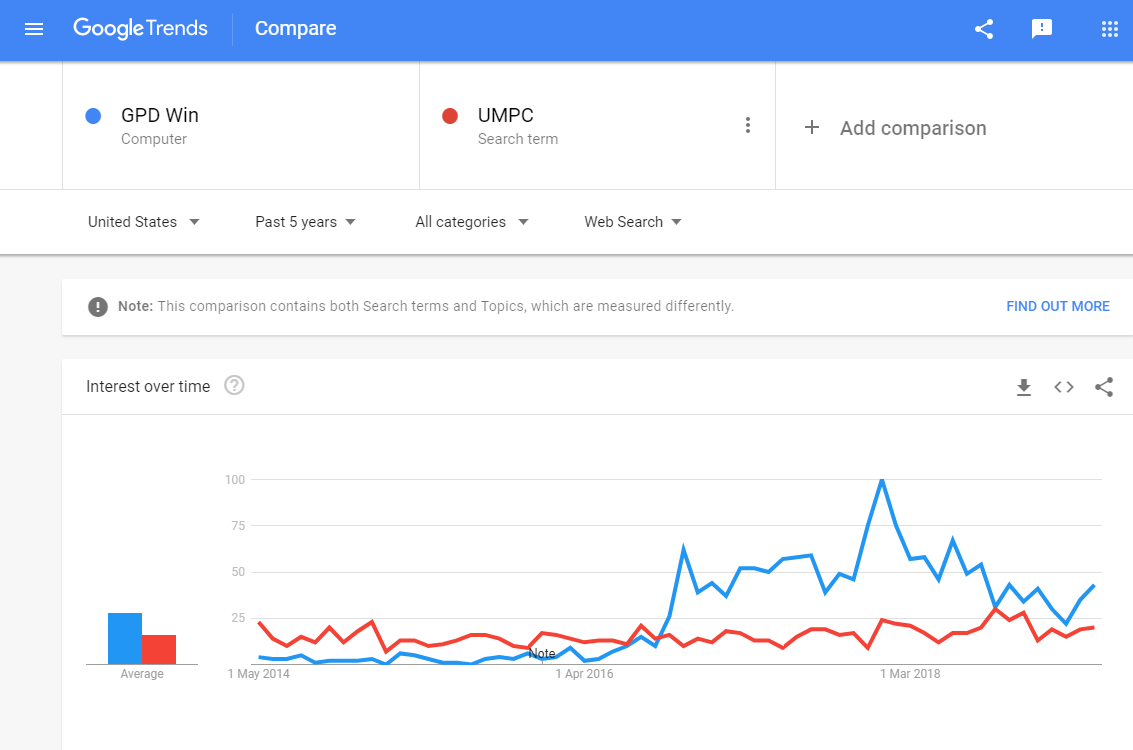 Website salvage project
For those interested in the salvage value of 'dead' websites, this section is for you. The rest of you can jump right down to the next UMPC-focused section.
I've just completed 10 months of hobby work to try to bring UMPCPortal back to life. Most of it, hundreds of hours, has been spent on fixing technical back-end problems.
I have also had, thanks to my job, the advantage of using performance data that I never knew about before and, of course, I understand that data very well now. It's guided me well.
For example, I had no idea that the most visible part of my website on Google Search was the product database and not the blog articles. I had no idea where other people had linked to and I learnt quickly that the value of my site in Google's mobile search was effectively zero. I learnt that my previous sites had not been correctly 'forwarded' to UMPCPortal after closing them down. Important aspects of search-engine optimisation had been completely ignored.
The product database is built around a custom CMS that I wrote over a few years. The database that sits behind it contains 7.5 million rows (500 MB) of data. 1192 products are linked with interface tables, popularity records and performance data. I have 3000 curated links to external sites, and over the years I've captured information on 274 different CPU types. It was extremely broken, and yet, the most important resource for visitors.
While the blog and pages here run on WordPress, the theme is very heavily modified in order to integrate with the product database. Much of the integration needed to be upgraded. The gallery software, mostly hidden but responsible for delivering all the product images, was also broken. This 10-year old website was a mess.
After 11 months of work I'm making progress. Traffic has started to rise thanks to more visibility in Google search. The best news: I haven't done anything much in terms of new content. On the contrary, I've hidden hundreds of articles from Google. The growth is coming from optimised content delivery. Result:

In 2019 I'll be focusing on the UMPC database. Each new product page will get my personal attention and will include a curated list of links and videos which I hope will become reference-standard. I want users and prospective buyers to be able to find the information they want and to be able to ask questions from an active community so that they can make decisions.
UMPC News
You won't find all the latest news on UMPCPortal. The only focus now is on the product database. For news, I'd like to point you in the direction of someone that was there at the start, and is still covering the segment today. Brad and Liliputing is your place for UMPC news, opinion, testing and event coverage. Give him your support so that he can continue to run a successful business. My friends at Notebookcheck run a very high quality review process (I worked with it for over a year) so i'll be keeping a close relationship with them too.
UMPCs in 2019
GPD, a company I was suspicious of when I saw them on IndieGogo (we've seen scam projects there) now have a proven record of being able to deliver UMPCs and is now the most interesting player in the scene, which is probably why the latest GPD Pocket 2 project raised over $2m from an initial $100k funding goal. The latest GPD UMPC, the industry-focused Micro PC, raised nearly $700K.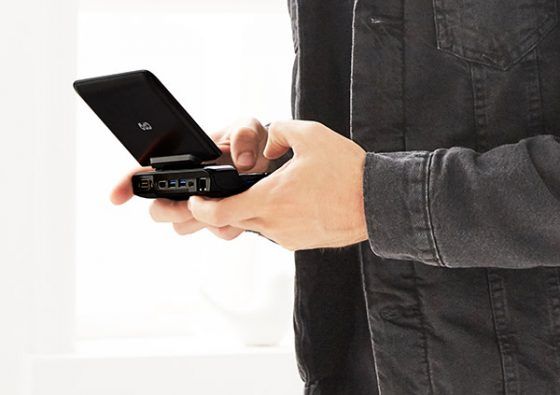 GPD are building what I would call 'classic' UMPCs. These mini laptops are familiar designs using familiar processor technology. There are alternatives coming over the horizon though.
Foldable screens and ARM processors are the secret to the next stage of innovation and could provide enough differentiation for a big brand to justify working on something very different. The Surface line of products is clearly the one we want to watch carefully but I wouldn't expect anything more than a standard Surface Go 2 in 2019. ASUS and Lenovo have also been known to take a few risks. Huawei are experimenting with thin and light Windows PCs too.
As for Windows on the ARM platform, we're still a generation away from maturity in the processors and the availability of apps to run on them but it's the only real path forward for UMPCs in the future. Intel have fallen too far behind on the highly integrated chipsets needed for the compact and competitive designs needed for a competitive product.
Read more on the UMPCs and lightweight windows PCs for 2019.