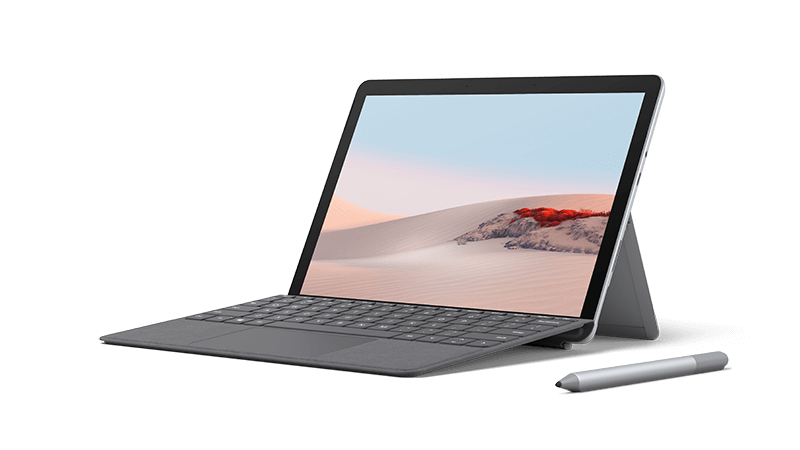 Microsoft Surface Go, 10.0", 522gm
Base Surface Go version comes with 64 GB flash storage. The 128 GB version uses a faster SSD. LTE (cellular data + GPS) is also available. No keyboard included in the base price.
Surface Go Signature Type Cover (With backlight, in black) costs $99
Screen: 216 PPI, 10-point multitouch, IPS.
Full
Specs