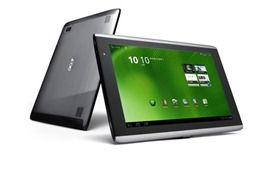 Good news for Acer A500 owners today and a relief to those that are worried about the 'Android Update Alliance.' There will be an ICS update coming soon.
There were already a few pointers that it would happen but nothing I could have put any trust in.  This message from ACER USA, makes it clear.
To all Acer Iconia Tab A500 and A100 users, please expect an Ice Cream Sandwich upgrade in mid-April! Thank you for your patience.
There are ICS upgrade messages going out in Australia too.
April feels like a long way away but could be as little as 6 weeks. With Chrome for Android highlighting how important it is to get updated now though, I know how frustrating any wait can be.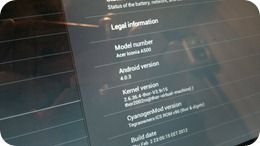 I've been testing ICS on the A500 for the last week via a Thor ROM. It's given me the chance to see how Chrome for Android is performing and I have to say, it's very good. The sync features are worth having and the quality of rendering and input handling means I was able to edit a post on the WordPress web-based tools, work with Google Plus and generally get productive with web-based applications.
Unfortunately the ROM isn't that stable for me so I can't really say I'm running with ICS. Stumbling more like!
Via Tabtech