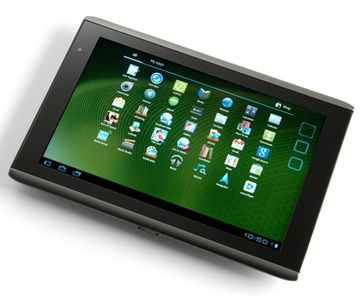 Update: Sorry folks, looks like this deal was too good to last, it's sold out!
We love a nice tablet deal from Woot, and today they're hooking you up with a refurbished Acer Iconia Tab A500 for a mere $299. Woot sells just one item per day and this deal will be gone at 1AM EST (and could possibly sell out before then).
This A500 is the WiFi only variant with 32GB of built-in memory. Out of the box it runs Android Honeycomb 3.1 with a 10.1″ 1280×800 screen, all powered by a 1GHz dual-core Tegra 2 (250) CPU and 1GB of RAM. For more detailed specifications, check out the Acer Iconia Tab A500 tracking page in our mobile product database. If you're interested beyond specs, Chippy took the A500 for a test drive and you can find his detailed testing notes here.
Woot is asking $299 for the refurbished WiFi-only Acer Iconia Tab A500. New, the A500 will run you $479 on Amazon, saving you $180 (37%)! This deal will be gone tomorrow and could sell out even before then, so if you're interested, I hope you're the decisive type!