We highlighted last week that the EviGroup Wallet [specifications] would be going into production very soon. It seems that SMiTs is also getting ready to put their design through production for Enso as the ZenPad.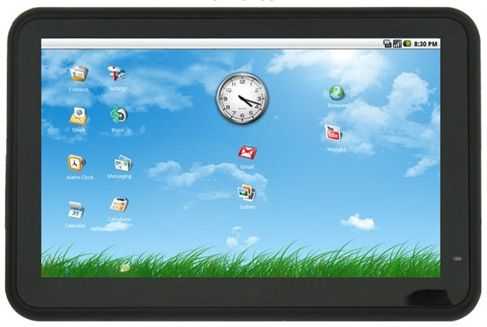 In a post at Chinable, they offer up a preview video (note the Google Maps, Google marketplace, Gtalk apps) and some notes that indicate this is an Android 1.5 build. A non-3G version is to be launched first. The price of the ZenPad is $155 (120 Euro) so perhaps, just perhaps, the 199 Euro EviGroup Wallet really does include 3G although it's more likely that taxes and GPS make up the difference. The comments on the post indicate that the ZenPad is heading to production.
So many questions remain open about this device that it's hard to even try to place it. IF it gets the Android market and runs well in 256MB RAM, it could make an interesting alternative to the Archos 5 which doesn't have the physical buttons (it uses screen space for virtual buttons) and doesn't run the Google apps well due to limited memory after hacking. Without a capacitive screen or a high-end CPU, this will never be in the same league as something like the Dell Mini 5 but if if does appear, either in ZenPad or Wallet branding with 3G for 199-Euro, it becomes an interesting low-cost mobility option.
Thanks Mike Cane