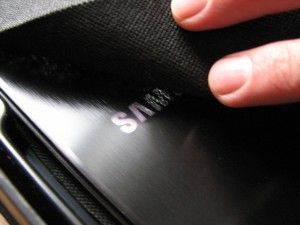 According to a 'paper' [What is this, a Post-It on the Digitimes coffee machine?] Samsung is having an Ultrabook manufactured by Quanta. Not only that but they will produce a second Ultrabook in-house.
Given that Samsung already have two devices that could be re-purposed as true Ultrabooks with a small hardware update (the anti-theft module) and perhaps a little price drop, this is strange news.
See Samsung's existing Ultrabook-like laptops.
It could be as simple as a re-organisation of the production lines for the existing models and a small specification change; A move to a Quanta production line could be a cost-saving measure. It could also be a Quanta original design. Again, probably a cost saving measure. Either way, Taiwan will be happy to get the trade from South Korea!