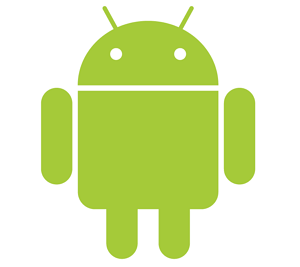 I love Android. Actually, on any given day of the week, I am probably in love with various mobile Operating Systems. Every once in a while, I even do a desperate Google-Bing deep-dive in an attempt to find a viable WindowsCE device. On those different days, I am likely to be most in love with the mobile OS that is aggravating me the least. Due to this dynamic, it gets a little unfair for the most popular OS in my current kits, because it gets more chances to irritate me due to the increased exposure.
Android comes with a decent set of cons for every pro that it carries. I love the suppleness of the software design, which allows developers to bend it to their will and deploy many different flavors of operability. The Android Market features many different riffs on common themes for apps, which allows you to find one that is tailored to your particular tastes. I think this effect is less prevalent in the Apple App Store, where I feel like once one developer figures out the hook that gets everyone on-board with their app, then we just see derivations of that common design. As a consequence, I run significantly fewer apps on my iOS devices than I do on my Android devices.
However, Android could be perceived as suffering from more instability due to the very openness that makes it so powerful and attractive. Instability in core apps that any Android user would be dependent upon has occurred. Add the multiple sources of apps that so many of us access, vice the one-stop source that the vast majority of iOS, Windows Phone 7, and Blackberry OS users go to, and the risk of instability increases. Users and the media go on-and-on about how Flash gives Android an advantage over iOS, yet it is one of the first things I disable on any desktop OS or mobile device. Besides the security vulnerabilities, I absolutely despise the performance hit that occurs whenever I go to a site that automatically  runs a heavy flash video that I have zero interest in seeing.
But then… maybe I am not the best Android user, because I am arguably a horrible system administrator. If things start to go bad, I do not have a lot of time to troubleshoot. My regular job, writing for the various tech sites, the dog, grad school…when something does not work, I am likely to just punt.
I have had to reset my Motorola Xoom to its factory defaults and start over for the first time this week, after about 3 months of use. Unfortunately, this is not the first Android device I have felt compelled to take this approach with. I have been using Android extensively for about 15 months. I have gone through about 7 devices so far. With each, there always seems to come the point where I install the one app too many. Or some setting that I configure injects a level of instability that just never recovers to an acceptable state, despite power cycling and soft resets. This happened numerous times on my Motorola Droid. I have felt compelled to wipe my Dell Streak 7 twice. I will admit that the original Archos 7 Home Tablet was a questionable product and perhaps I should not count its instability in my Android reset totals. Still, I had to perform a do-over several times in the brief time that I ran that device.
You may have been following my series on using the Acer Iconia A500 for business purposes. One thing that I am doing vastly different in that use-case is that I have installed a very specific set of apps, and I do not intend to add anymore. I also do not run any widgets on my homescreens, other than the Calendar Widget. It is vitaly important that I retain a robust level of stability on that device. When my business device goes down, I am severely hamstrung. That need for stability is in fact one of the reasons I went with a new Android device for this go-round, rather than try and use one that I was already running. Which brings me to why I cannot solely blame Android for my problems.
The truth is, I know what I need to do to stop some of this instability. I know that I need to stop deploying widgets across every homescreen as soon as I set up a device (see Ben's article from last year on his feelings on widget-oriented OS'). I know that I need to establish a set of baseline apps, install them, run that configuration for a few weeks, and then add apps a few at a time. But I cannot help myself. On Android, I exhibit the same app junkie behavior that I chastise so many iOS users for. In that vein, I am a digital hypocrite. And for that reason, I sometimes wind up paying the price in running my little Android farm.
The good news is that a wipe and reset of an Android device is not has destructive as, say, doing the same on a Windows desktop system. In fact, in certain ways it is even fun. And backing up and syncing your apps to your Google ID makes restoring any Android device a snap. So, while self-administering devices that have a skosh less stability than some others incurs an additional burden, it is not yet at the level that I am considering reducing my Android entrenchment. Maybe one day; but not today.
How about everyone else out there? Do you find the need to do a total restore on your devices to reinvigorate them, or have you been happy from day one?