There are people that visit the site directly, there are people that discover us through search and there are people that keep tabs on us through RSS, Email and Twitter. It seems silly to leave the 5 gazillion Facebook users out in the cold so if your go-to site for a personalised feed is Facebook, you can now add us in and keep track of the latest consumer tablet, pad, MID and superphone news there.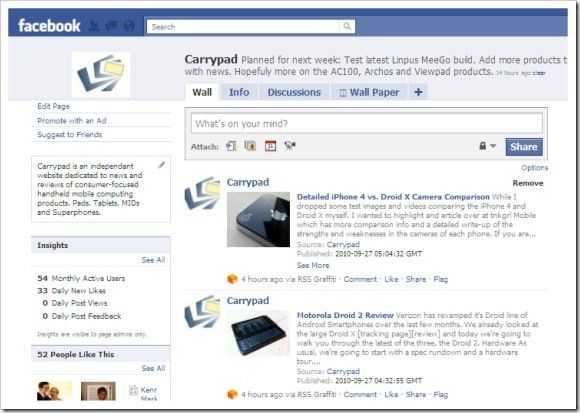 Click to go to the Carrypad Facebook Page. Don't forget to 'Like' us!
All news items will flow through and we'll also make sure to announce extra events and link in relevant content from our sister and partner sites, UMPCPortal and MeetMobility. We've enabled the 'Discussions' feature so if you have ideas and thoughts about the site, please don't hesitate to raise the point.