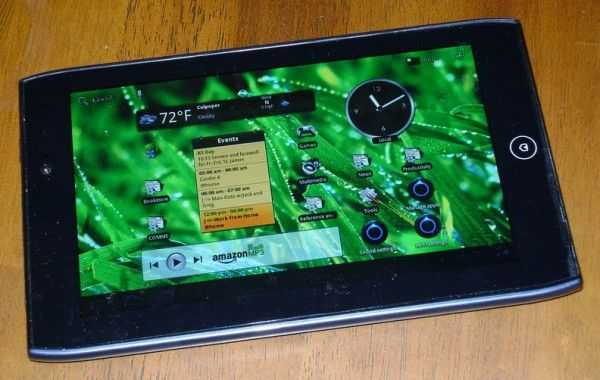 Early last week, I received my notification that my HP TouchPad order was going to be one of the final production run we have all heard about, and that it was expected to ship in 6 to 8 weeks. This stuck in my craw for a few reasons. I had seen the charge from HP flutter back and forth between pending and then disappear for several days. I thought HP was actually trying to fulfill my order out of current stock. While the TouchPad is a case outside of the norm, my usual schtick is not to let people hold onto funding for an order for product that I am not going to receive for several weeks. When I put my order into the HP Small & Medium Business site during the TouchPad firesale, I originally received a notice of intended shipment two days later, so I thought I was ordering from stock. None of this is to say that I cancelled my TouchPad order because I felt HP had dropped the ball. I cancelled my order because I had lost interest in the TouchPad in the face of not getting it immediately, and I had other issues to deal with as well.
While I was ecstatic at getting HoneyStreak to run on my Dell Streak 7, the experience was not without its issues. HoneyStreak is a custom ROM that implements Android 3.2 Honeycomb on the Dell Streak 7. The major thing that was corrected was my Streak's constantly dropping Wi-Fi connection, but I also received a boost in battery life. However, I lost a few things like the external SD card reader. Keeping the Streak 7 as part of my kit became called into greater question as the number of apps that I wanted to run as part of my routine were found to be broken or partially functional under the Honeycomb ROM. I experienced problems with Gallery, IMDb, and then Google Books. At the end of the day, the partial functionality of my collection of apps on the Streak 7 went beyond what I was willing to bear. My plan had been to run HoneyStreak on the device until my TouchPad showed up, then replace the Streak 7 with the TouchPad. When the HP date moved 6 to 8 weeks to the right and my problems with the Streak 7 increased, I decided it was time to make a different call.
Before I go any further, let me say that the issues with HoneyStreak were likely not insurmountable. I did not hit the XDA forums to see what issues others were having or what work-arounds had been figured out. For all I know, there was an updated version of HoneyStreak available. DJ_Steve, the code's primary author, has been curating the build since he got his hands on 3.x earlier this year. However, the demands of school have been increasing, and, for the devices that I am going to employ, there is just not as much time to tinker. Loading the custom ROM was a cool thing to do during one soft-spot in my summer semester schedule, but I could not afford continuing maintenance and tinkering. I needed something stock, which is really where I live anyway. So my conundrum was: a Dell Streak 7 which was borderline unusable with its stock install, a custom ROM load that was not sufficiently functional when interacting with some of my more important (or at least frequent) apps, and the planned replacement suffering a 6 to 8 week delay in delivery.
The decision I made was to first cancel my HP TouchPad order. I decided I would be better off taking that $150 and  putting it towards a device I could get my hands on now. I then ordered an Acer Iconia Tab A100. I was very satisfied with my Acer Iconia Tab A500 so far, so the concept of the same device in a 7-inch form factor was appealing. While I awaited the arrival of the A100 from TigerDirect, I flashed the Streak 7 back to its stock install. Well…almost. I actually replaced some of the image files with some from the Wi-Fi stock install. I am not sure exactly how much difference there is, or if that difference even matters, but I will say that for the short time I had with the Streak 7 after the roll-back, I was no longer seeing the Wi-Fi disconnects that I had been before. I also saw a trend indicating even better battery life than I had seen when the device was running Honeycomb. I can only say that I saw these improvements as trends that hopefully prove to be truly improved functionality on the Streak 7. After the rollback to the stock OS image, I only had about 12 to 14 hours with the device before I handed it off to a potential buyer to demo over the weekend.
You can see and hear some of my early impressions of the Acer Iconia Tab A100 after the first 24 hours of use in the embedded videos below. I do some comparisons between my other two Android tablets, the Motorola Xoom 3G and the Acer Iconia Tab A500. My apologies for the low resolution  and framing. The only thing I had available to shoot video with this weekend was my Sony point-and-shoot camera. I have also dropped some pictures in for viewing. So far, I like what the A100 is bringing to the table in its 7-inch form factor. It is a huge improvement over the Streak 7, and a good compliment to my current set of mobile gear options. I will be posting later short-term and long-term reports as the device gets put to more use.
httpv://www.youtube.com/watch?v=F5qA3KBJ3w0
httpv://www.youtube.com/watch?v=7r_v3DGsS4o