Google finally launched Chrome OS at a press event in San Francisco yesterday after first introducing the concept back in July of 2009. Its a straight forward idea, your browser is the operating system and you use web applications for your daily needs.
On the surface Chrome OS is virtually identical to Google's Chrome browser but actually runs on a stripped down Linux core which promises to be lightweight and efficient.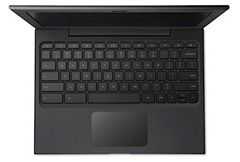 As part of the announcement Google opened a pilot program to test Chrome OS on an x86 unbranded notebook called the CR-48. The Intel Atom based 12.1 inch notebook won't be on sale to the consumers but does come with a speculated 8 hours in use battery life and an impressive 8 days standby. Whilst the CR-48 certainly doesn't come under the Carrypad coverage I'm certain as the platform matures smaller ARM based devices will be available which will bring better portability, power efficiency and of course the all important full desktop browsing experience which we talk about so much. Couple this with the new Chrome Web Store providing web applications for both Chrome OS and browser and we could be provided some competition to the developing MeeGo ecosystem.
So, What Google's Chrome OS means for you?… Nothing yet but watch this space.