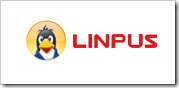 As we discussed on last nights Computex round-up podcast, Linpus have also announced that they will be using the Intel Moblin core as their base for the Linpus Linux Lite OS. Linpus might not be a Linux distribution you're familiar with but if Acer get their way, it could be on millions of netbooks by the end of next year as it will be shipped in the Linux version of the Aspire ONE.
Taipei, Taiwan – June 3rd, 2008 – Linpus, a leader in the field of Linux solutions for low cost notebook and ultra mobile devices, announced today plans to deliver Linpus Linux Lite to support netbooks, a new category of simple, affordable devices for the Internet. Linpus Linux Lite with its ultra intuitive icon, tab-based interface and high performance on low cost hardware is well suited for this category of devices. Linpus will join the moblin.org project and will develop their products by adopting the Moblin Linux stack, optimized for the Intel® Atom™ Processor to unlock longer battery life, fast boot performance, better internet and media experiences on these devices.
With Xandros and Canonical also announcing support and Wind River and Asianux already on board, the Moblin core and toolkits could provide an interesting opportunity for application developers.