About 3,000 of you have already downloaded the Ultra Mobile Computing Guide that we published last month and the links have long-gone from the front page so here's a quick 'highlight' article, just in case you missed it.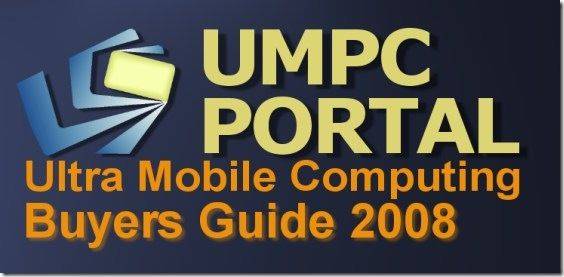 Update: The guide is now only available online. Use the links below.
Part One: 'What is an Ultra Mobile PC.' We give you a history of Ultra Mobile computing, show you how the devices break down into segments and show you what each segment is capable of.
Part Two: 'Details and Choices.'  It covers the form factors, the keyboard, storage, the screen and connectivity elements of an Ultra Mobile PC. You'll find a good overview and a lot of tips that will help you refine your choice.
Part Three 'Details and Choices continued' continues the details about the components and covers CPU (including a detailed overview of the currently available solutions) GPU, memory, battery, weight and cost.
Part Four: 'Additional Information and further reading.' In this section we cover some of the less commonly found features on Ultra Mobile computers and give you information and links to further reading resources.