Update: Lots of testing notes in the comments below.
A big thanks to Mobilx. Within 24 hours of them receiving a sample (not a retail version) Wibrain i1, they've shipped it out to us. It's just arrived. I've taken it out of it's wrapping to have a quick look and I think we're luckier than expected. The HSDPA switch, antenna and SIM slot are there which indicates it's an HSDPA version. I can't turn it on yet to confirm 3G or processor type as it's still cold from overnight transport and I don't want to risk any condensation problems. I'll give it an hour and go for it.  [Will post anything significant via Twitter]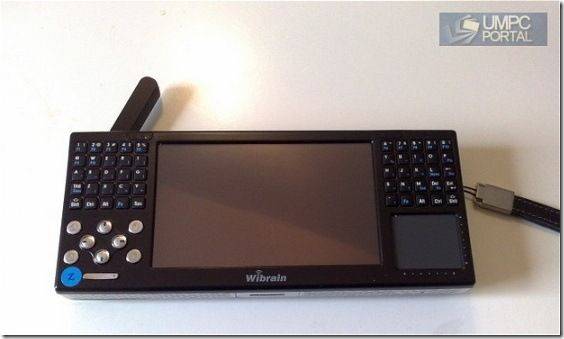 It's an exciting product because it's the first time we've been able to get an XP / Menlow device for detailed testing. While we've been calling for XP on Menlow, none of the devices that we expected to be available now have surfaced. It's ironic that the Dell Mini 12 is now available with XP. No-one appears to have tested that version yet so not only will we be able to test the i1 as a device in it's own right but it could give us a good idea about battery life, general performance and video performance with the Silverthorne CPU and Poulsbo U15 chipset that we should see in MIDs and netbooks next year. If you're interested in the new MSI Winds, stay tuned for performance details!
I'll be running a live session later where you can ask questions and watch me do some testing. The live session is planned for 2000 CET, Germany (11am Pacific, US.) I'll be doing a live overview (10 minutes) for YouTube and then going over the device in more detail. See you on the 'live' channel later.