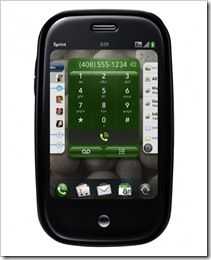 The Palm Pre will probably be the most powerful smartphone ever when it launches and browsing is likely to be significantly faster than any other smartphone before it. The browser is built on Webkit so there's likely to be a good degree of accuracy and the connectivity options look good too so in many respects, this is going to be a great mobile Internet device.
More importantly (at least for people looking for a full web experience) is that the platform will be good enough for a family of devices stretching right up into MID territory. The hardware is based on the Ti OMAP 3430 which is exactly what we've seen in the Archos 5. On that device, browsing is reaching similar speeds to devices based on the 800Mhz Atom which, at an average page load speed of around 12 seconds (Aigo mid and Archos comparison) is as fast as it gets for a pocketable device. The multimedia support is good too. The GPU in the Ti platform has a similar PowerVR-based core to the Menlow platform and again, like Menlow, there's hardware decoding for popular video formats. The only major differences between the two platforms are that the Pal Pre hardware is smaller, should take only about 2W when downloading and rendering web pages and will have an Internet-connected online standby life of around a day. Menlow, on the other hand will take 2 times the power, is bigger, and has about a quarter of the online standby time. There are, of course, disadvantages. The Pre platform is as powerful as you can get right now but Menlow is able to scale from that level, right up to 2-4 times the processing power. You won't be running any of your Windows app's on a Pre platform either and because it's a brand new OS, there won't be the rich base of applications, peripheral drivers, community and knowledge that you get with PC-derived devices.
That could be important. Although the community is already building quickly around the Pre and you can expect to see some good app's at launch, the application suite won't be as rich as it is for Linux-based or Windows-based devices. Don't expect a range of turn-by-turn navigation solutions, to be able to run Adobe Air apps or the latest browser plugins that make the Intel MID experience a little but more flexible and productive for the pro-web user. Apparently there won't even be video recording capability at launch so it's making Windows XP look like an extremely good media production option in that respect.
The Palm Pre hardware itself also has some shortcomings. Tiny screen, short online battery life and tiny input keys won't be a match for a dedicated web-focused slider-style MID but that's not really important here because the Pre is aiming at the phone consumer. A new family member, the Pre-Pro perhaps, with a   4" screen, hi-cap battery and landscape slider would still be smaller than the Intel-based MIDs we're seeing today and, like an Apple iPod Plus, seems to make sense in order to attract the widest possible user and developer base to Palm's platform and to lever more sales through any back-end app, or media platform. A 'plus' would solve all of the hardware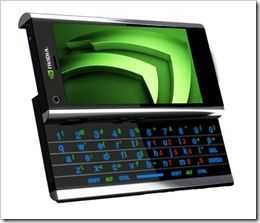 shortcomings for the pro-web user leaving just the software-base as a potential issue.
ARM Cortex-based platforms are coming and this is now the 4th product we've seen that has potential (Archos 5/7. OpenPandora and BeagleBoard being the others.) The new Nokia Tablet is one to look out for in spring or summer and in just a few weeks we'll probably be seeing more exciting announcements at MWC. Qualcomm, Nvidia (Tegra design shown left) and Texas Instruments have all announced that there are products in the pipeline.
As we said yesterday, ultra-mobile Internet-connected devices are making progress but Intel will have to protect the low-end of the MID market space from the smartphone's offspring in 2009 and 2010 if it wants to compete for mass consumers there.