While I was at IDF last week I recorded a segment for Dave Graveline's radio show 'Into Tomorrow.' We only had 7 minutes to talk about Intel's MID ecosystem so we didn't even scratch the surface but maybe I'll look into getting a sponsor for a regular spot. [We are looking for a sponsor for a regular Meet:Mobility podcast too]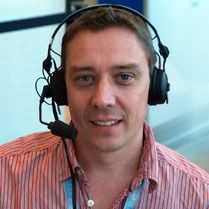 My slot is in 'hour 2' at 28:45 which you can download or stream from the site.
You can also hear Archos talk about the Archos 9 in hour 2. In hour 3 listen to Bill Pearson – Intel Atom Developer Program manager – and Pankaj Kedia – Director, Global Ecosystem Programs – Intel Ultra Mobility Group.
Source: MIDMoves