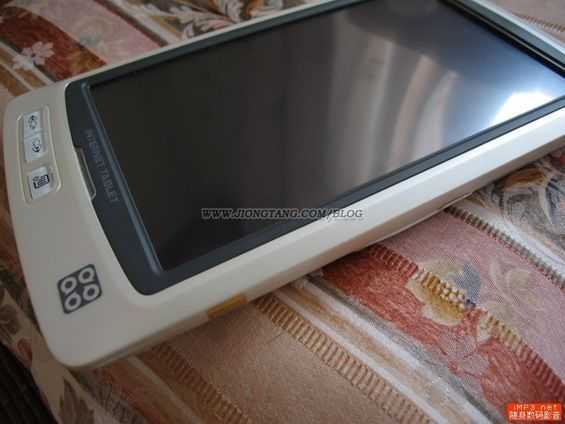 It would appear as though the SmartQ 7 [Portal page] which Chippy checked out for a while is getting a little refresh. This site shows what seems to be called the 'SmartQ V7 HDMID' which is actually sort of clever as the V7 has an HDMI port and is a MID! Beyond the HDMI port, the V7 triple boots into your choice of OS – Android, Ubuntu, or Win CE, and has some under-the-hood adjustments.
The case of the V7 looks to be exactly the same as the SmartQ 7 but it looks like the V7 has some slight technical upgrades inside. Update: Peter in the comments linked us to some more detailed into on the SmartQ V7. The CPU is indeed different. The V7 is using (according to info Peter has found) the Telechips TCC8900 Arm 11 CPU, which may be running as reported, at 600MHz. There is also some hardware acceleration which will hopefully allow the V7 to push 1080P content out the HDMI port. According to the source site, the V7 has a 600MHz Arm 11 CPU, but this is probably actually the same 667MHz CPU in the Smart Q7, (we'll let those extra 67MHz slide for now). Same CPU maybe, but The V7 seems to be rocking out twice the RAM as the original (128MB vs. 256MB) and the RAM is three times as fast too. The original was DDR @ 133MHz and while the V7's is DDR2 @ 330MHz. The V7 is also has double the internal storage which goes up to 2GB (and an SD slot capable of up to 32GB) from the SmartQ 7's 1GB. No word yet on availability, or if the V7 will actually be able to handle pushing HD video through that HDMI port, but we can always hope, and if so, this makes the V7 a more attractive mobile HD theater than even the Zune HD – for me anyway!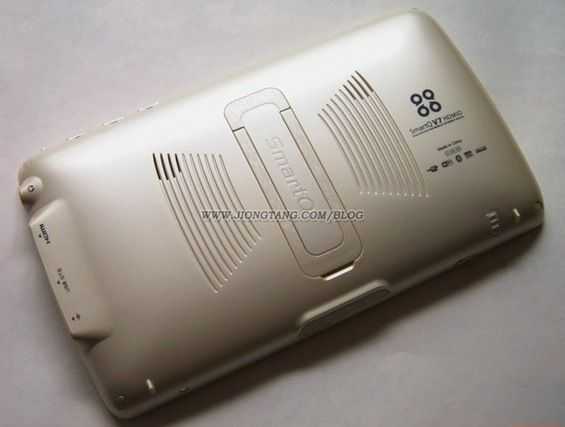 Jump to the site for a few more images of the SmartQ V7.
Thanks to Adam for sending this in!