I had hoped to get a big big updated version of the mobile computing guide out before the end of 2009 but time was definitely not on my side. I've done a lot of work on it but it's going to take many more hours before it's finished. In the meantime, the late 2008 version is still available as a re-flowable PDF and is still worth reading if you're thinking about buying a mobile computer, tablet, MID or other mobile computing device this year.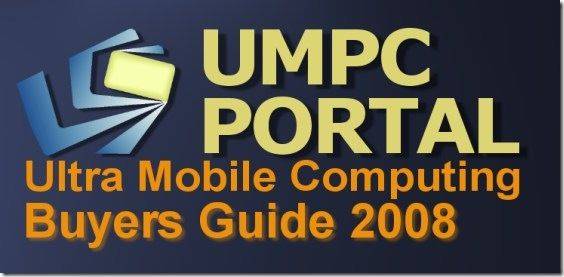 Click on the image to download the free 28-page PDF.
PDF now removed. New version of this book is planned for Q4 2010
If you want to view it online, use the links below.
Part One: 'What is an Ultra Mobile PC.' We give you a history of Ultra Mobile computing, show you how the devices break down into segments and show you what each segment is capable of.
Part Two: 'Details and Choices.' It covers the form factors, the keyboard, storage, the screen and connectivity elements of an Ultra Mobile PC. You'll find a good overview and a lot of tips that will help you refine your choice.
Part Three 'Details and Choices continued' continues the details about the components and covers CPU (including a detailed overview of the currently available solutions) GPU, memory, battery, weight and cost.
Part Four: 'Additional Information and further reading.' In this section we cover some of the less commonly found features on Ultra Mobile computers and give you information and links to further reading resources.
If you find the buyers guide useful, think about donating. It all goes back into making UMPCPortal a better place.