With a hat-tip towards e-book reading and mobile video-over-3G and a huge step forward for ultra mobility fans with on-screen controls, the new fully-featured Sony Vaio P11 was launched in Japan today.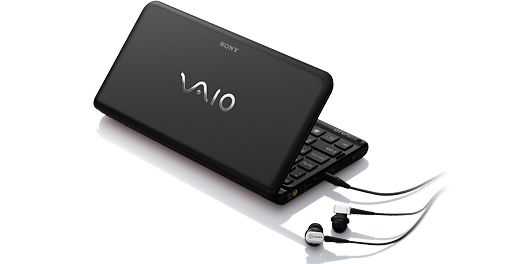 Looking similar to the previous Vaio P the new model (part of a 'coming out' marketing campaign which could see more models released tomorrow) includes a thumb-pointer, thumb pad and mouse button on the screen frame for standing-up and comes with an option 2.1Ghz Atom Z560 CPU.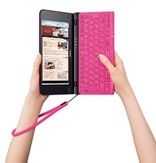 Other key features:
Retains 600gm weight
Grip Style Mobility
Dual array Mic that can be used for noise cancellation through headphones.
Accelerometer for auto-rotation
Digital compass
GPS
Up to approximately 5.5 hours of battery
Wimax / Foma (UMTS/HSPA but possibly locked/unusable outside Japan)

Genuine Windows ® 7 Home Premium 32-bit /  Ultra Wide 8 (1600 × dot 768) VAIO Plus Display / 2GB (onboard) / SSD 64GB / Intel ® GMA 500/W-LAN ( abgn) / WiMAX / Camera / Bluetooth
The P11 ALJ includes a choice of Atom CPU from the new Z560 at 2.1Ghz, the Z550 at 2.0Ghz or the Z530 at 1.6Ghz and SSD choices up to a huge 256GB
All this technology doesn't come cheap of course. Launch price is expected to be over $1000 (local, converted) but we expect high-end models to rise higher than this. We estimate $2k for a high-end version with exports costing even more.
Initial opinion: Great, great mobility features, super light weight. (Less than an iPad but including a keyboard) high-end mobile CPU, 2GB RAM, SSD, track pointer and easy portrait mode elevate the new P11 into ultra mobile territory. Arguably one of the most complete ultra mobile PC's we've ever seen although as before, the width of the device prevents on-the-go thumb typing and any sort of pocketability. The cost will be extremely high and the device needs to be compared closely to the Viliv S7 and the upcoming Viliv N5. Imports are likely to be even more expensive. Thank goodness it's also available in Black.
Update: Ben (UMPCPortal) puts forward the modded UX as something to think about in terms of 'best UMPC' Jenn (Pocketables) puts forward the high-end Fujitsu UH900. All great choices. It depends if you want to go for a touch-typing experience or a thumb-typing experience in my opinion.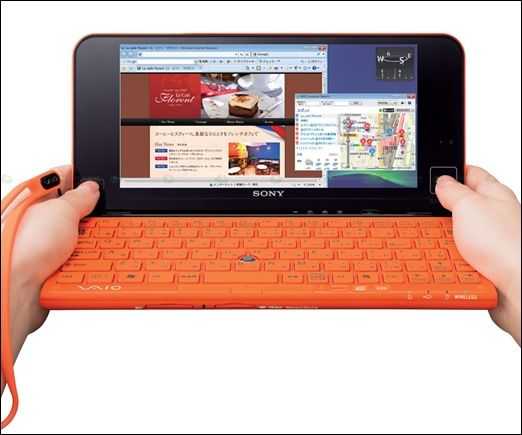 Via JKK Mobile / Akihabara.