The fine folks over at MicroPCTalk are racking up an ever impressive list of mods for the Sony Vaio UX series.
This time around, user audioz33 has decided to trick out his UX490 with some sweet street-glow LED backlighting. All UX-series UMPCs come with a blue backlit keyboard, but it seems that audioz33 wanted his UX490 to stand out from the pack. And through a rather sweet looking modification to the keyboard's LEDs, it definitely does: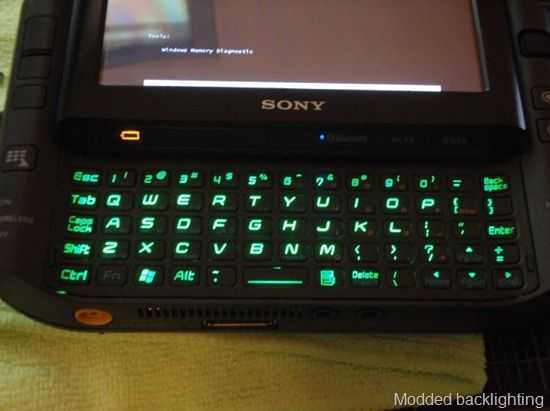 Audioz33 appears to have hand-soldered 26 green LEDs in place of the original blue ones. He says that the project took him around 2 hours to complete. Not bad for those of you who like to start a project and finish it the same day. Though the modder mentions that you may not wish to attempt this mod without a decent amount of soldering experience.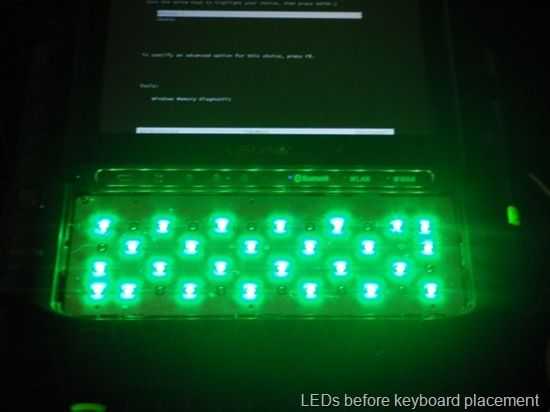 If I had this done to my UX, I think I'd probably go with orange LEDs to pay homage to the Sony Clie UX-series which had an awesome thumb-board with orange backlit keys.