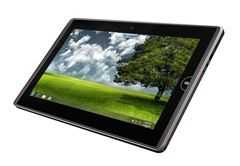 I know there are a lot of designers, manufacturers and resellers that read UMPCPortal so this one is for you. Potential Windows 7 Slate customers should also read this. In fact, as a reviewer, I'm learning from this White Paper too!
Windows 7 Engineering Guidance for Slate PCs.
Windows for Devices have reproduced an extremely useful white paper by Microsoft that gives detailed information about what Windows 7 can bring to slate PCs (note Microsoft aren't using the 'Tablet PC' term!) and how designers should think about everything from ergonomics and electronics. Windows 7 is one of the only operating systems that provides the Full Internet Experience with a productivity focus and a touch-enabled user interface. It may not be the sexiest but as of today, nothing can touch it for desktop-style productivity.
There are some obvious tips that are useful for designer and buyer…
"Provide 2 gigabytes of memory on CPU-constrained and GPU-constrained systems. inch [which applies to Menlow, Pine Trail and Oak Trail designs in my opinion – Chippy]
"Slate PCs should use solid-state drives (SSDs) to enable lower power consumption and high reliability in a mobile environment. SSDs also have greater performance than most traditional platter drives. inch
Battery life should exceed 4 hours under normal operating conditions.
…and some not-so-obvious tips…
To get a Windows 7 hardware logo on a device bigger than 10.2 inch you need to support DirectX 10
Ensure handgrip regions are designed away from heat dispersion and venting.
Biometric logon — Consider including a fingerprint reader for improved ease of access for logon and security scenarios.
The document is rich with advanced tips and inks and is also a recommended read for anyone considering buying a WIndows 7 'slate'. Clearly, with Microsoft pushing Windows 7 into this area, with OakTrail offering a super low-power platform and the general slate/pad/tablet wave of interest we're seeing at the moment, there will be an increased number of offerings in the late 2010 and 2011 timeframe.
Additional information can be found in my article: Things to Consider when Designing or Buying a Tablet-Style Device
Windows for Devices WIndows 7 Engineering Guidance for Slate PCs