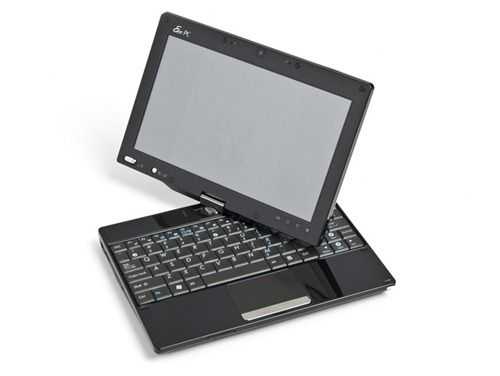 Ah… it's been a while since the good guys at Woot put a good deal up that would interest our readers. The last one we saw was the Fujitsu U810 [product page] way back in October of last year.
Almost a year later, they strike again with a pretty sweet deal for anyone interested in UMPCs. You can pick up a brand new Asus Eee T91MT convertible netbook for a cool $279. On our Eee T91MT tracking page, you'll find the full specs and links to reviews, videos, and more. If you want to know more about it, that's the place to go. Here's a short list of the important stuff:
Windows 7 Home Premium
Intel Atom Z520 @ 1.33GHz
1GB of RAM (max 2GB)
32GB SSD
WiFi b/g/n and Bluetooth 2.1
8.9 inch resistive multitouch screen @ 1024×600
2 USB ports, VGA-out, line-out (3.5mm), line in (3.5mm), ethernet port, SD card slot
If you are interested, head on over to Woot. Remember, this deal is only good until 1AM EST tomorrow!